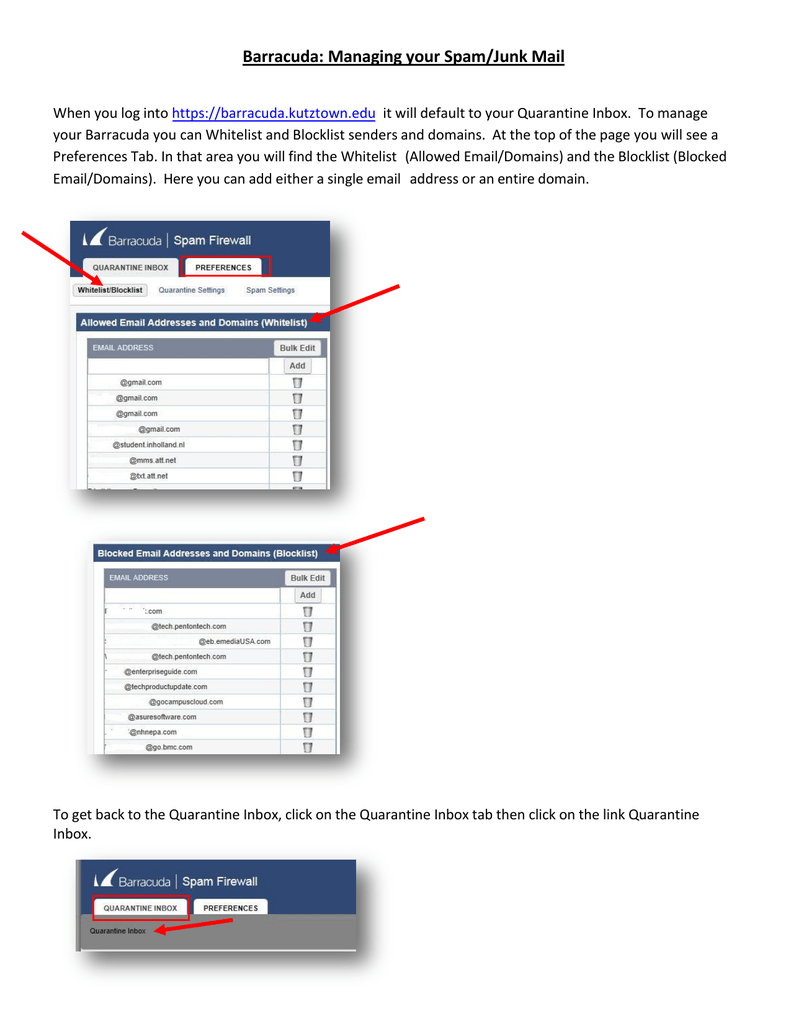 Barracuda: Managing your Spam/Junk Mail
When you log into https://barracuda.kutztown.edu it will default to your Quarantine Inbox. To manage
your Barracuda you can Whitelist and Blocklist senders and domains. At the top of the page you will see a
Preferences Tab. In that area you will find the Whitelist (Allowed Email/Domains) and the Blocklist (Blocked
Email/Domains). Here you can add either a single email address or an entire domain.
To get back to the Quarantine Inbox, click on the Quarantine Inbox tab then click on the link Quarantine
Inbox.