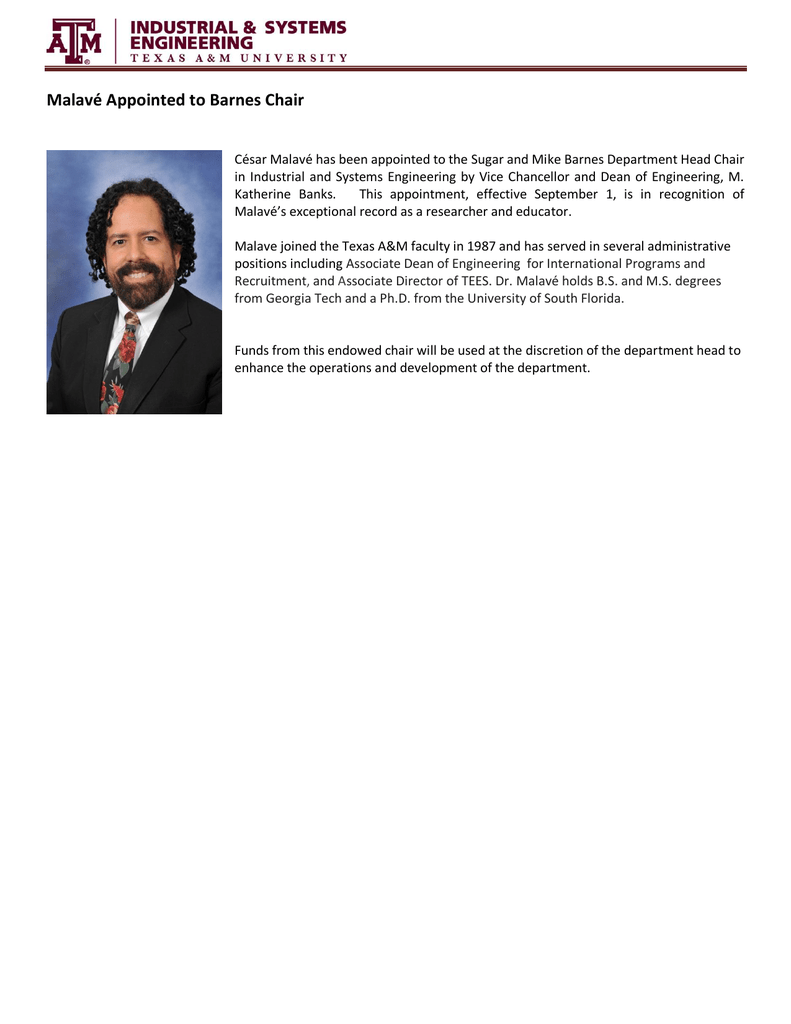 Malavé Appointed to Barnes Chair
César Malavé has been appointed to the Sugar and Mike Barnes Department Head Chair
in Industrial and Systems Engineering by Vice Chancellor and Dean of Engineering, M.
Katherine Banks.
This appointment, effective September 1, is in recognition of
Malavé's exceptional record as a researcher and educator.
Malave joined the Texas A&M faculty in 1987 and has served in several administrative
positions including Associate Dean of Engineering for International Programs and
Recruitment, and Associate Director of TEES. Dr. Malavé holds B.S. and M.S. degrees
from Georgia Tech and a Ph.D. from the University of South Florida.
Funds from this endowed chair will be used at the discretion of the department head to
enhance the operations and development of the department.