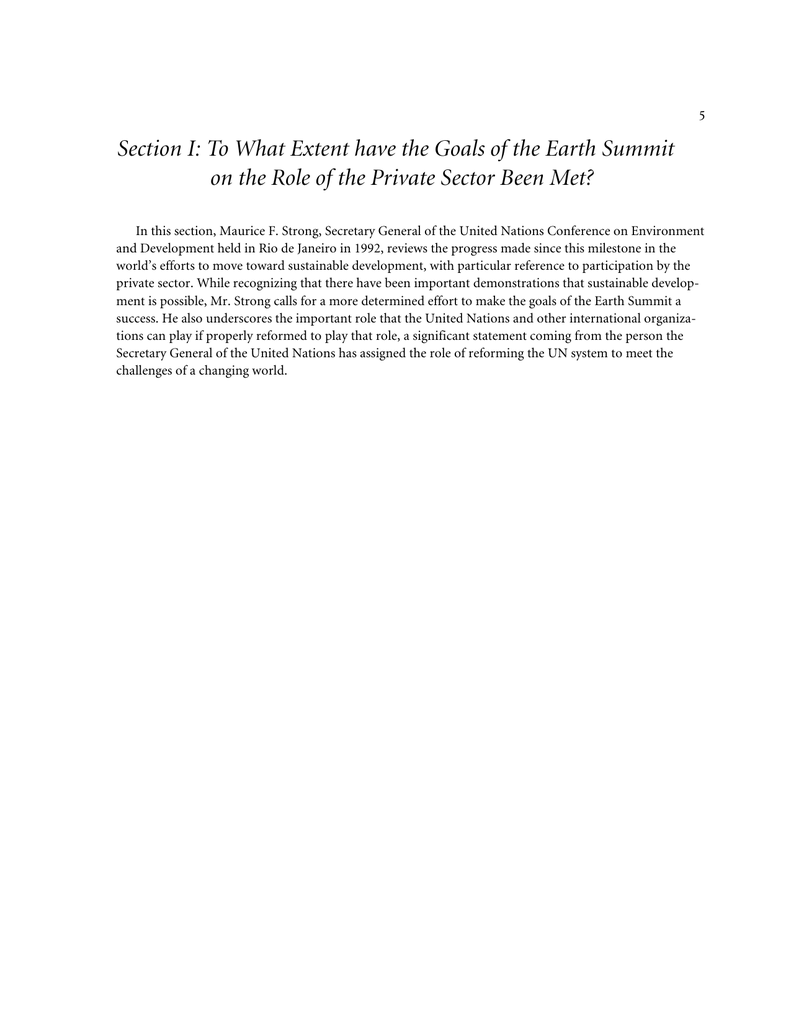 
Section I: To What Extent have the Goals of the Earth Summit
on the Role of the Private Sector Been Met?
In this section, Maurice F. Strong, Secretary General of the United Nations Conference on Environment
and Development held in Rio de Janeiro in 1992, reviews the progress made since this milestone in the
world's efforts to move toward sustainable development, with particular reference to participation by the
private sector. While recognizing that there have been important demonstrations that sustainable development is possible, Mr. Strong calls for a more determined effort to make the goals of the Earth Summit a
success. He also underscores the important role that the United Nations and other international organizations can play if properly reformed to play that role, a significant statement coming from the person the
Secretary General of the United Nations has assigned the role of reforming the UN system to meet the
challenges of a changing world.