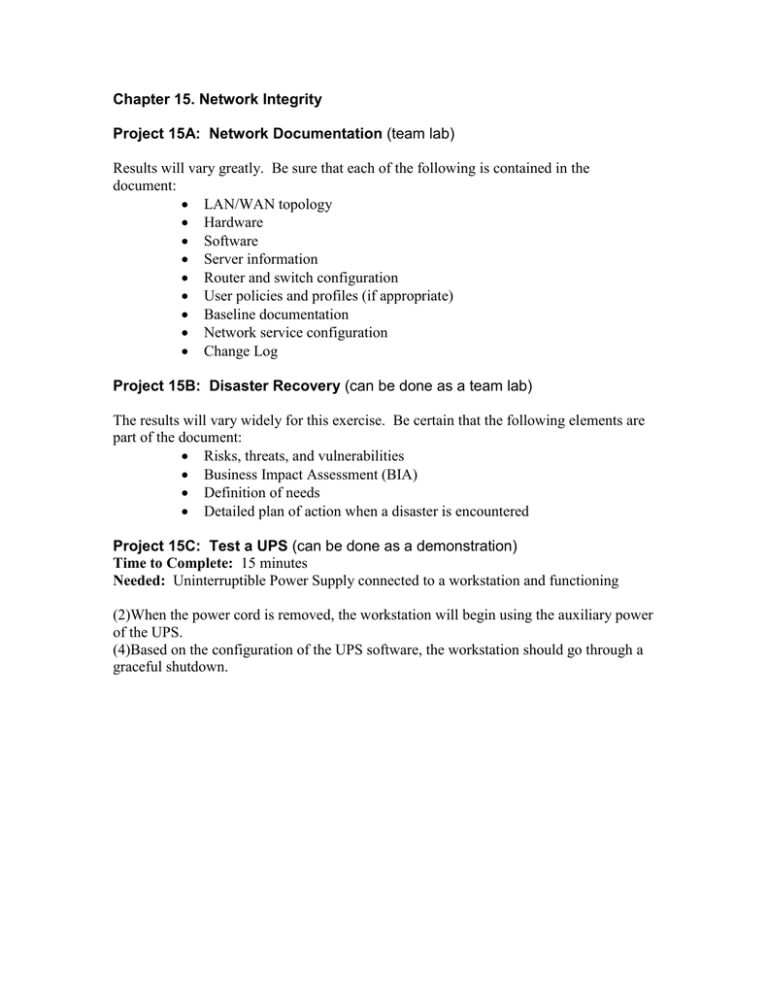 Chapter 15. Network Integrity
Project 15A: Network Documentation (team lab)
Results will vary greatly. Be sure that each of the following is contained in the
document:
 LAN/WAN topology
 Hardware
 Software
 Server information
 Router and switch configuration
 User policies and profiles (if appropriate)
 Baseline documentation
 Network service configuration
 Change Log
Project 15B: Disaster Recovery (can be done as a team lab)
The results will vary widely for this exercise. Be certain that the following elements are
part of the document:
 Risks, threats, and vulnerabilities
 Business Impact Assessment (BIA)
 Definition of needs
 Detailed plan of action when a disaster is encountered
Project 15C: Test a UPS (can be done as a demonstration)
Time to Complete: 15 minutes
Needed: Uninterruptible Power Supply connected to a workstation and functioning
(2)When the power cord is removed, the workstation will begin using the auxiliary power
of the UPS.
(4)Based on the configuration of the UPS software, the workstation should go through a
graceful shutdown.