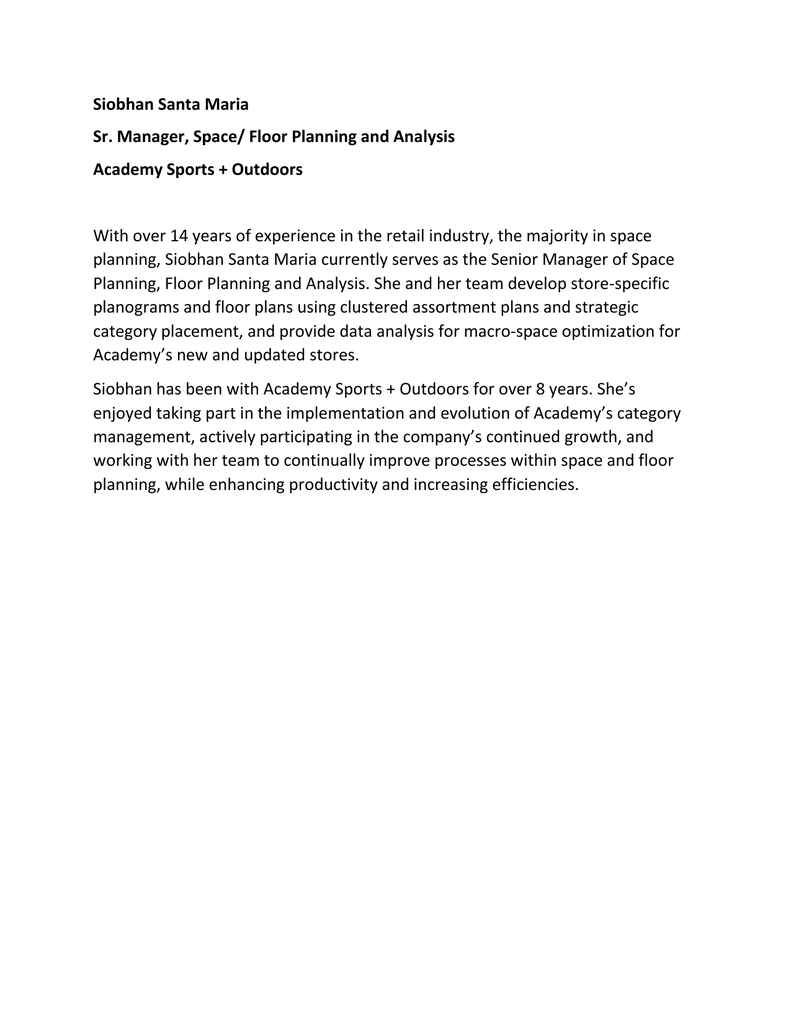 Siobhan Santa Maria
Sr. Manager, Space/ Floor Planning and Analysis
Academy Sports + Outdoors
With over 14 years of experience in the retail industry, the majority in space
planning, Siobhan Santa Maria currently serves as the Senior Manager of Space
Planning, Floor Planning and Analysis. She and her team develop store-specific
planograms and floor plans using clustered assortment plans and strategic
category placement, and provide data analysis for macro-space optimization for
Academy's new and updated stores.
Siobhan has been with Academy Sports + Outdoors for over 8 years. She's
enjoyed taking part in the implementation and evolution of Academy's category
management, actively participating in the company's continued growth, and
working with her team to continually improve processes within space and floor
planning, while enhancing productivity and increasing efficiencies.