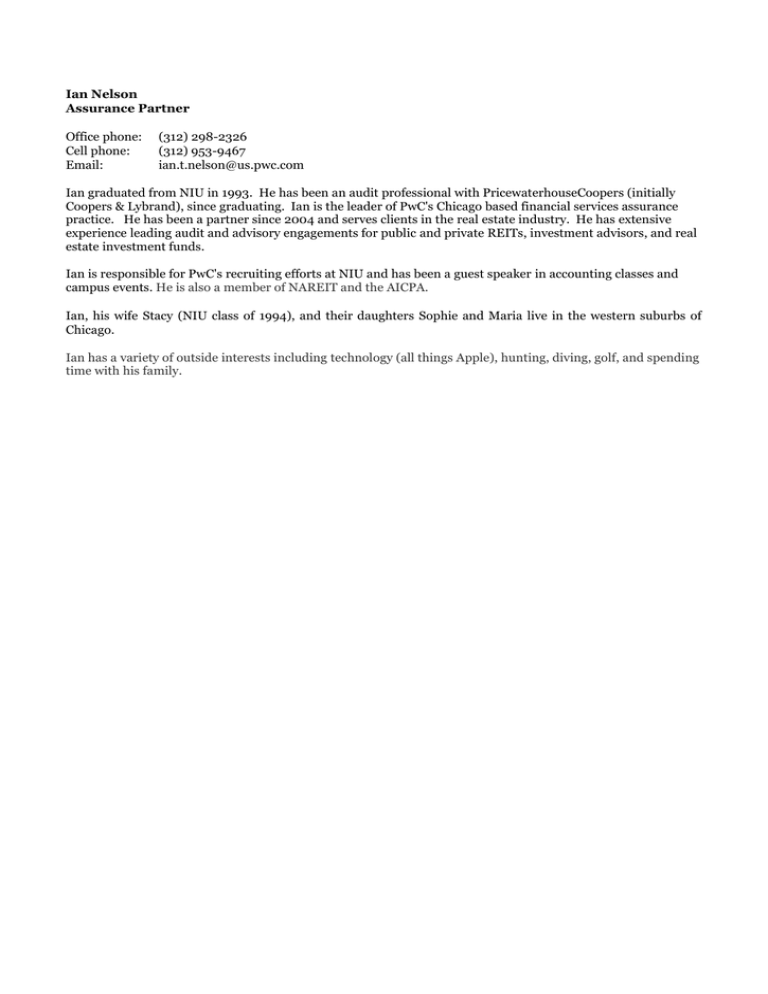 Ian Nelson
Assurance Partner
Office phone:
Cell phone:
Email:
(312) 298-2326
(312) 953-9467
ian.t.nelson@us.pwc.com
Ian graduated from NIU in 1993. He has been an audit professional with PricewaterhouseCoopers (initially
Coopers & Lybrand), since graduating. Ian is the leader of PwC's Chicago based financial services assurance
practice. He has been a partner since 2004 and serves clients in the real estate industry. He has extensive
experience leading audit and advisory engagements for public and private REITs, investment advisors, and real
estate investment funds.
Ian is responsible for PwC's recruiting efforts at NIU and has been a guest speaker in accounting classes and
campus events. He is also a member of NAREIT and the AICPA.
Ian, his wife Stacy (NIU class of 1994), and their daughters Sophie and Maria live in the western suburbs of
Chicago.
Ian has a variety of outside interests including technology (all things Apple), hunting, diving, golf, and spending
time with his family.