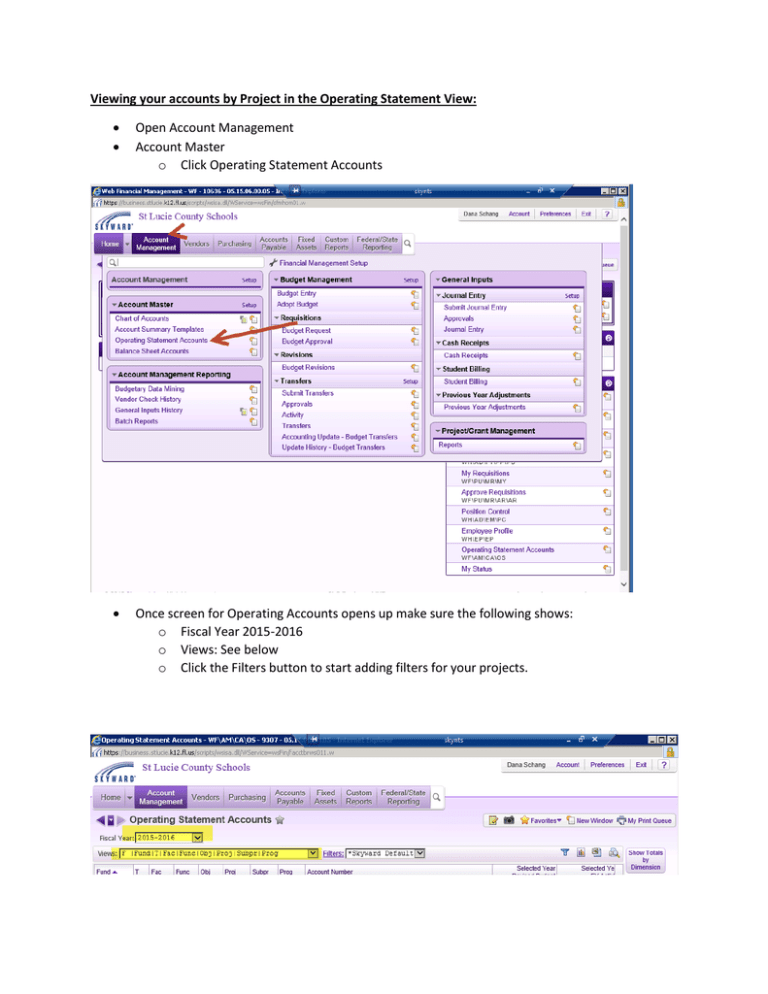 Viewing your accounts by Project in the Operating Statement View:


Open Account Management
Account Master
o Click Operating Statement Accounts

Once screen for Operating Accounts opens up make sure the following shows:
o Fiscal Year 2015-2016
o Views: See below
o Click the Filters button to start adding filters for your projects.

Filters:
o Use the below formatting to set up your filter for each project you would like to view
 Most schools view their 10100, Title I accounts the most, so those are easily
accessible.
 Remember FAC = SCHOOL NUMBER
 Remember Project – Project Code (10100, 46416..etc)
 Select .01 for your low value so the zero budget items do not show up and clog
your screen. 
CLICK SAVE AND APPLY FILTER
**Once your filters are set up you will never have to add them again.
Once filter is set up you will see the following screen.
The budget will show as well as Activity, Encumbrances and the Available funds
Each cost strip has an arrow next to it, click this arrow and you will get a list of items for that cost strip to
see what has been paid, what purchase orders are pending etc.