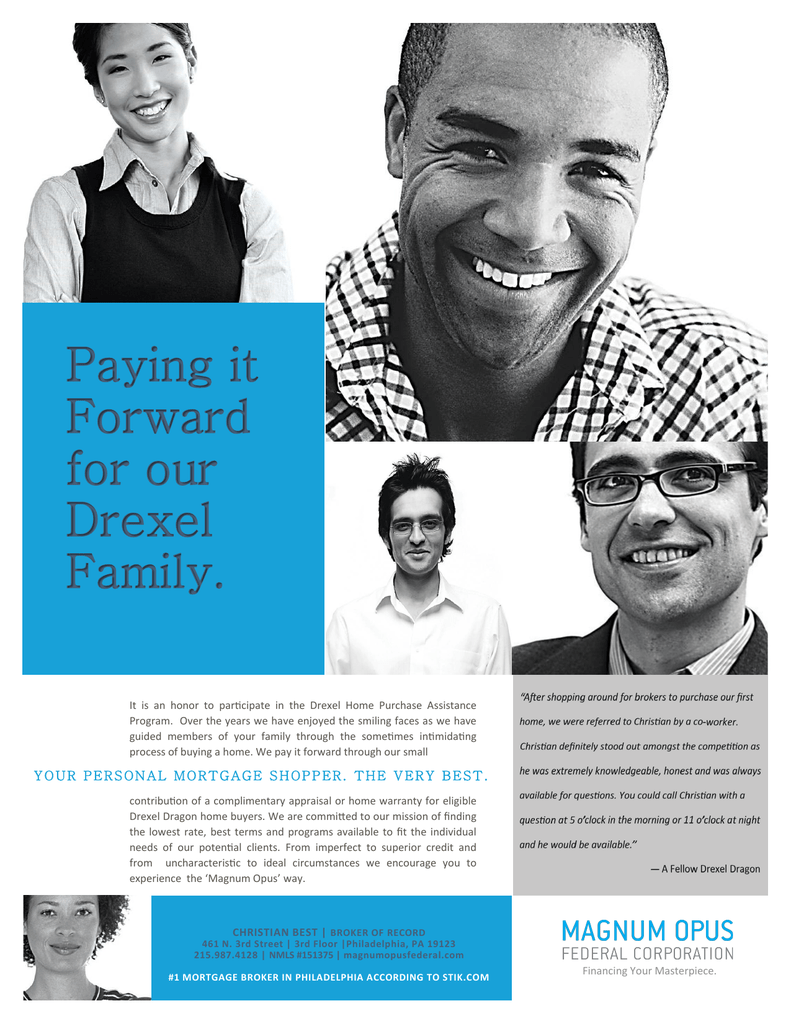 Paying it
Forward
for our
Drexel
Family.
It is an honor to participate in the Drexel Home Purchase Assistance
Program. Over the years we have enjoyed the smiling faces as we have
guided members of your family through the sometimes intimidating
process of buying a home. We pay it forward through our small
YOUR PERSONAL MORTGAGE SHOPPER. THE VERY BEST.
contribution of a complimentary appraisal or home warranty for eligible
Drexel Dragon home buyers. We are committed to our mission of finding
the lowest rate, best terms and programs available to fit the individual
needs of our potential clients. From imperfect to superior credit and
from uncharacteristic to ideal circumstances we encourage you to
experience the 'Magnum Opus' way.
CHRISTIAN BEST | BROKER OF RECORD
461 N. 3rd Street | 3rd Floor |Philadelphia, PA 19123
215.987.4128 | NMLS #151375 | magnumopusfederal.com
#1 MORTGAGE BROKER IN PHILADELPHIA ACCORDING TO STIK.COM
Financing Your Masterpiece.