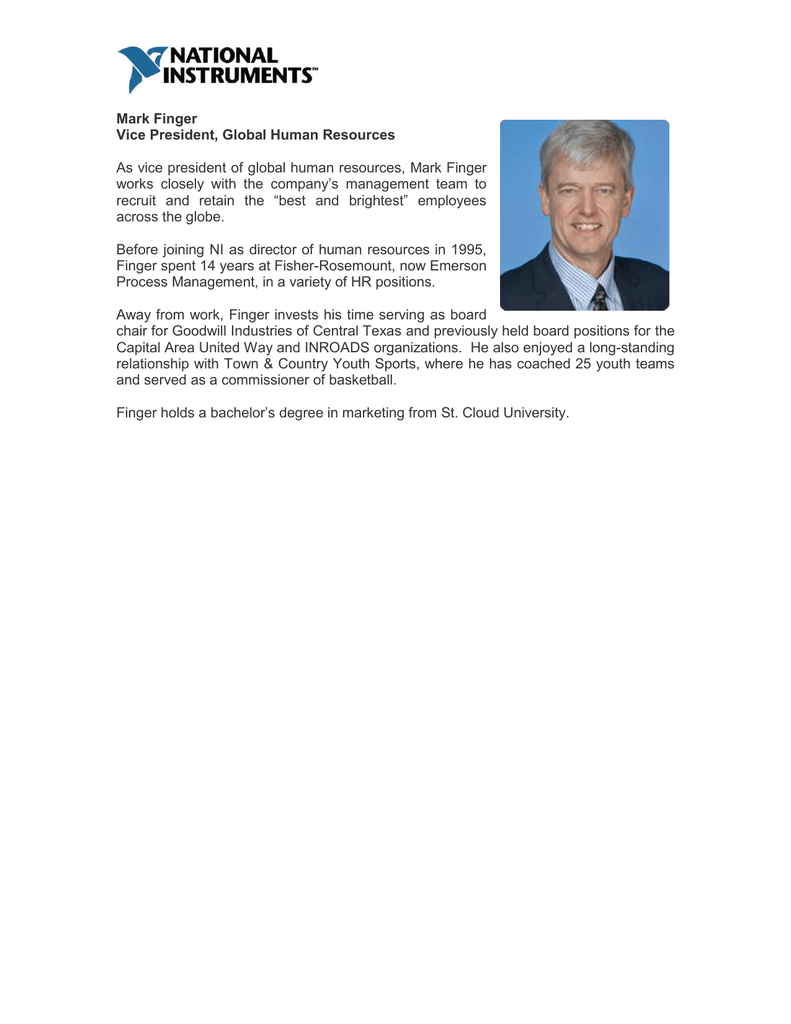 Mark Finger
Vice President, Global Human Resources
As vice president of global human resources, Mark Finger
works closely with the company's management team to
recruit and retain the "best and brightest" employees
across the globe.
Before joining NI as director of human resources in 1995,
Finger spent 14 years at Fisher-Rosemount, now Emerson
Process Management, in a variety of HR positions.
Away from work, Finger invests his time serving as board
chair for Goodwill Industries of Central Texas and previously held board positions for the
Capital Area United Way and INROADS organizations. He also enjoyed a long-standing
relationship with Town & Country Youth Sports, where he has coached 25 youth teams
and served as a commissioner of basketball.
Finger holds a bachelor's degree in marketing from St. Cloud University.