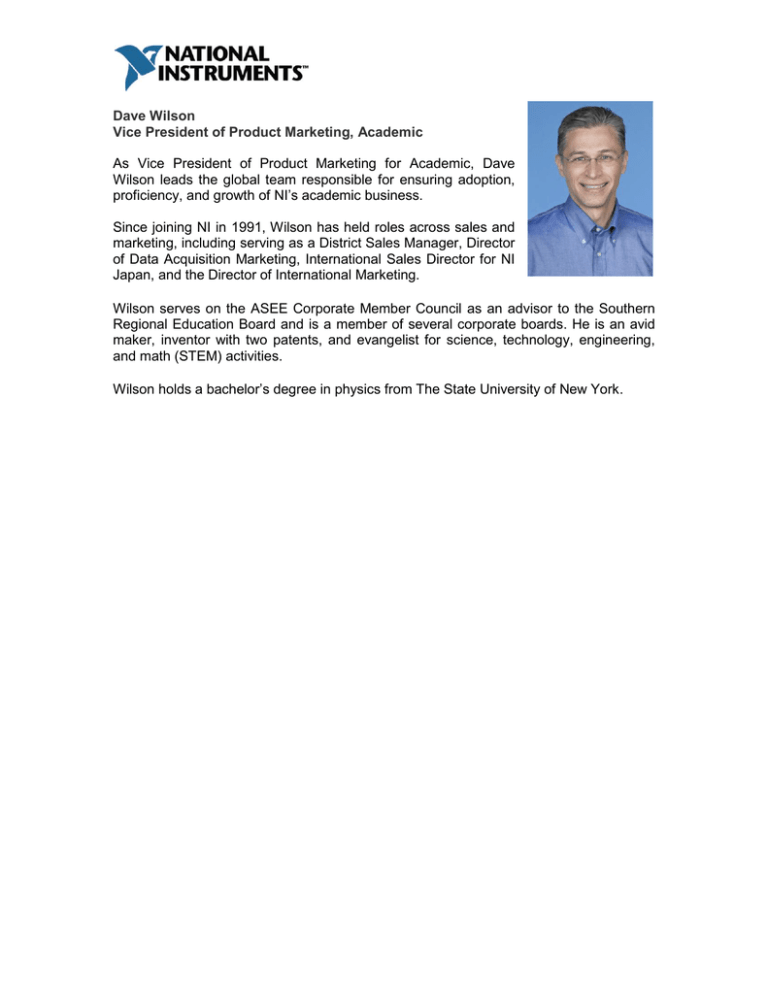 Dave Wilson
Vice President of Product Marketing, Academic
As Vice President of Product Marketing for Academic, Dave
Wilson leads the global team responsible for ensuring adoption,
proficiency, and growth of NI's academic business.
Since joining NI in 1991, Wilson has held roles across sales and
marketing, including serving as a District Sales Manager, Director
of Data Acquisition Marketing, International Sales Director for NI
Japan, and the Director of International Marketing.
Wilson serves on the ASEE Corporate Member Council as an advisor to the Southern
Regional Education Board and is a member of several corporate boards. He is an avid
maker, inventor with two patents, and evangelist for science, technology, engineering,
and math (STEM) activities.
Wilson holds a bachelor's degree in physics from The State University of New York.