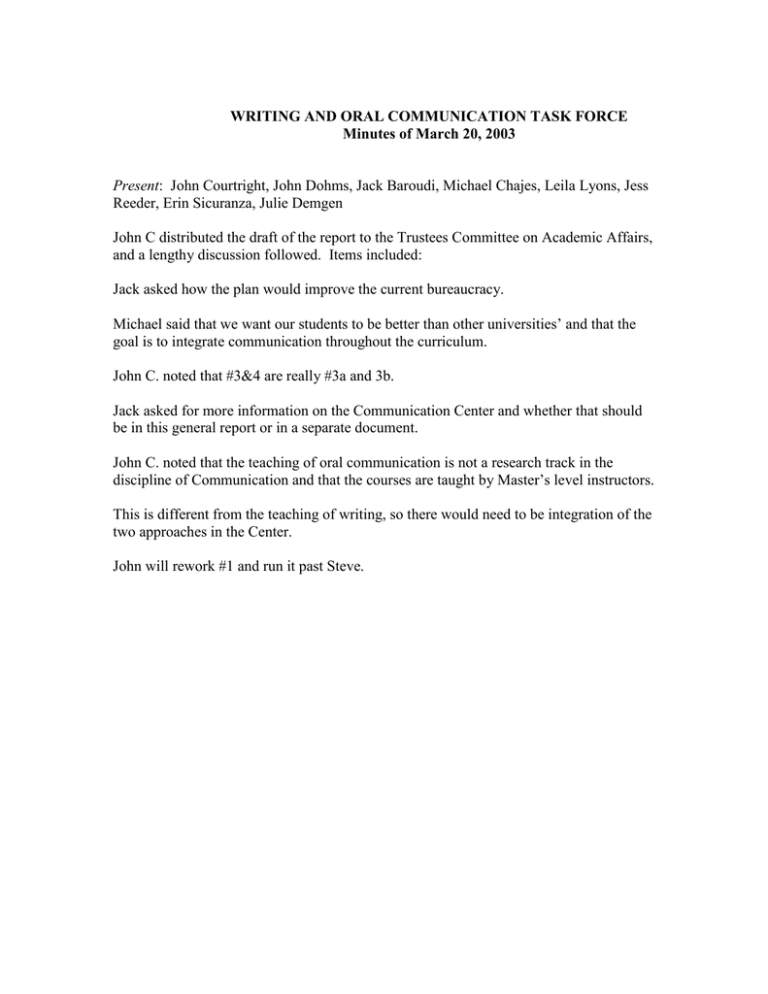 WRITING AND ORAL COMMUNICATION TASK FORCE
Minutes of March 20, 2003
Present: John Courtright, John Dohms, Jack Baroudi, Michael Chajes, Leila Lyons, Jess
Reeder, Erin Sicuranza, Julie Demgen
John C distributed the draft of the report to the Trustees Committee on Academic Affairs,
and a lengthy discussion followed. Items included:
Jack asked how the plan would improve the current bureaucracy.
Michael said that we want our students to be better than other universities' and that the
goal is to integrate communication throughout the curriculum.
John C. noted that #3&4 are really #3a and 3b.
Jack asked for more information on the Communication Center and whether that should
be in this general report or in a separate document.
John C. noted that the teaching of oral communication is not a research track in the
discipline of Communication and that the courses are taught by Master's level instructors.
This is different from the teaching of writing, so there would need to be integration of the
two approaches in the Center.
John will rework #1 and run it past Steve.