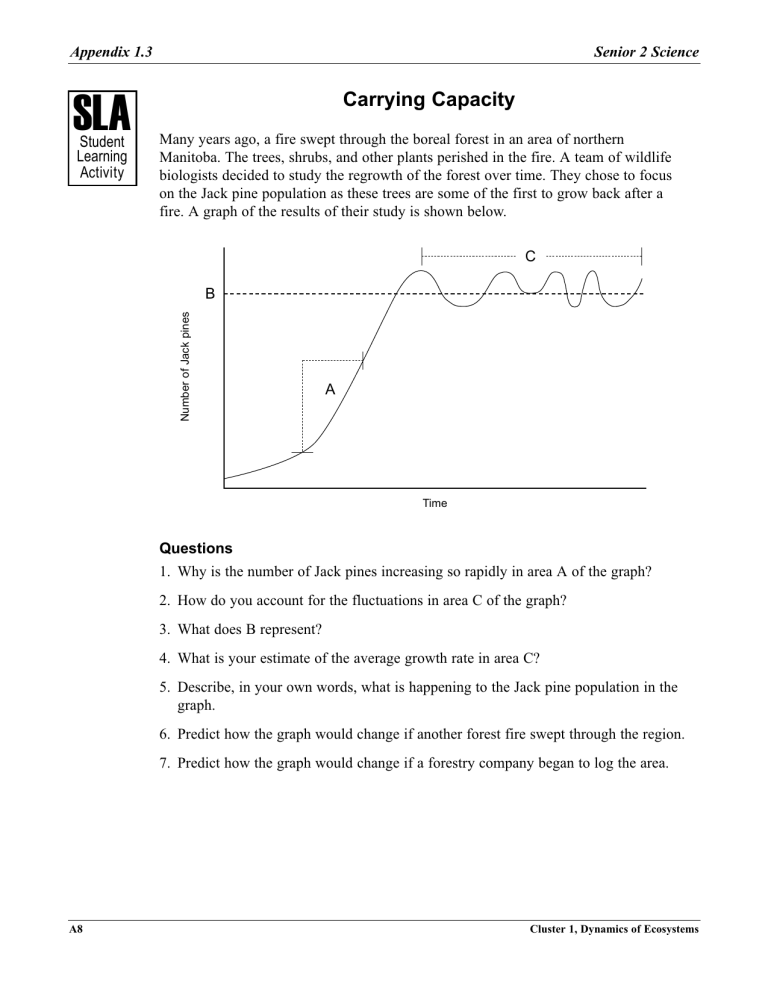 A8
Appendix 1.3
SLA
Learning
Activity
Senior 2 Science
Carrying Capacity
Many years ago, a fire swept through the boreal forest in an area of northern
Manitoba. The trees, shrubs, and other plants perished in the fire. A team of wildlife biologists decided to study the regrowth of the forest over time. They chose to focus on the Jack pine population as these trees are some of the first to grow back after a fire. A graph of the results of their study is shown below.
C
B
A
Time
Questions
1. Why is the number of Jack pines increasing so rapidly in area A of the graph?
2. How do you account for the fluctuations in area C of the graph?
3. What does B represent?
4. What is your estimate of the average growth rate in area C?
5. Describe, in your own words, what is happening to the Jack pine population in the graph.
6. Predict how the graph would change if another forest fire swept through the region.
7. Predict how the graph would change if a forestry company began to log the area.
Cluster 1, Dynamics of Ecosystems