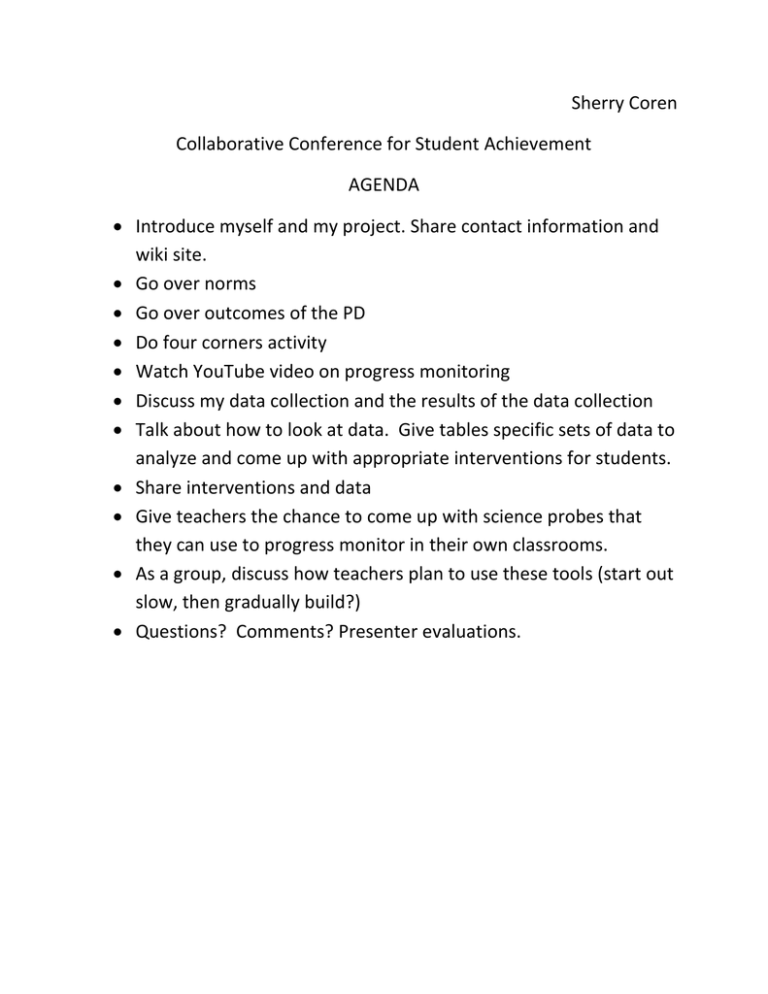 Sherry Coren
Collaborative Conference for Student Achievement
AGENDA
 Introduce myself and my project. Share contact information and
wiki site.
 Go over norms
 Go over outcomes of the PD
 Do four corners activity
 Watch YouTube video on progress monitoring
 Discuss my data collection and the results of the data collection
 Talk about how to look at data. Give tables specific sets of data to
analyze and come up with appropriate interventions for students.
 Share interventions and data
 Give teachers the chance to come up with science probes that
they can use to progress monitor in their own classrooms.
 As a group, discuss how teachers plan to use these tools (start out
slow, then gradually build?)
 Questions? Comments? Presenter evaluations.