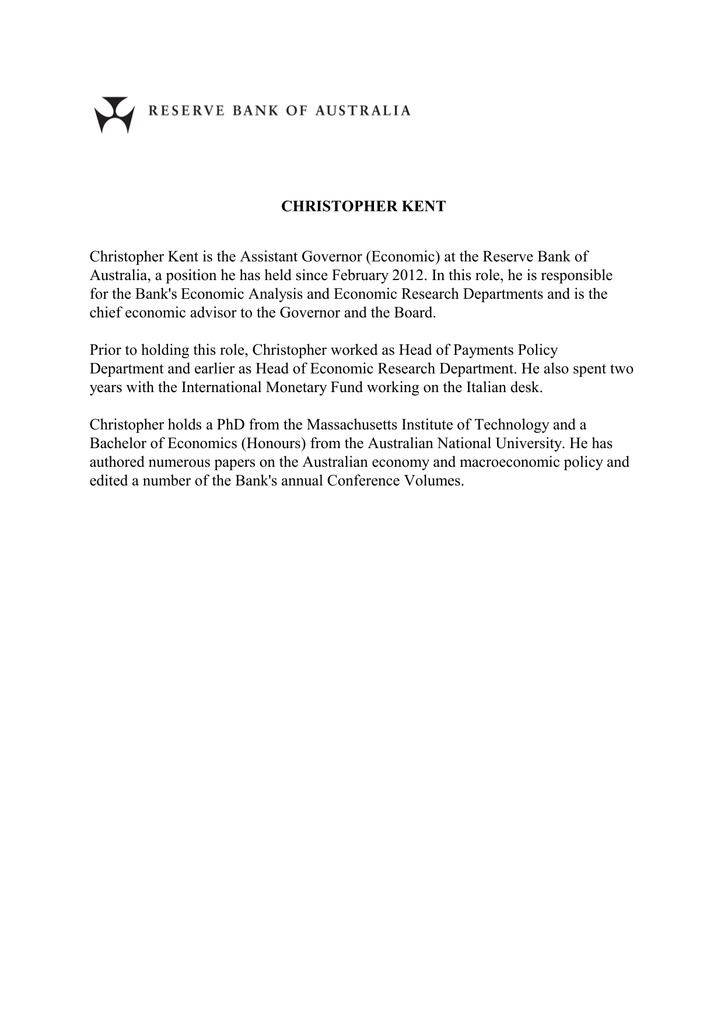 CHRISTOPHER KENT
Christopher Kent is the Assistant Governor (Economic) at the Reserve Bank of
Australia, a position he has held since February 2012. In this role, he is responsible
for the Bank's Economic Analysis and Economic Research Departments and is the
chief economic advisor to the Governor and the Board.
Prior to holding this role, Christopher worked as Head of Payments Policy
Department and earlier as Head of Economic Research Department. He also spent two
years with the International Monetary Fund working on the Italian desk.
Christopher holds a PhD from the Massachusetts Institute of Technology and a
Bachelor of Economics (Honours) from the Australian National University. He has
authored numerous papers on the Australian economy and macroeconomic policy and
edited a number of the Bank's annual Conference Volumes.