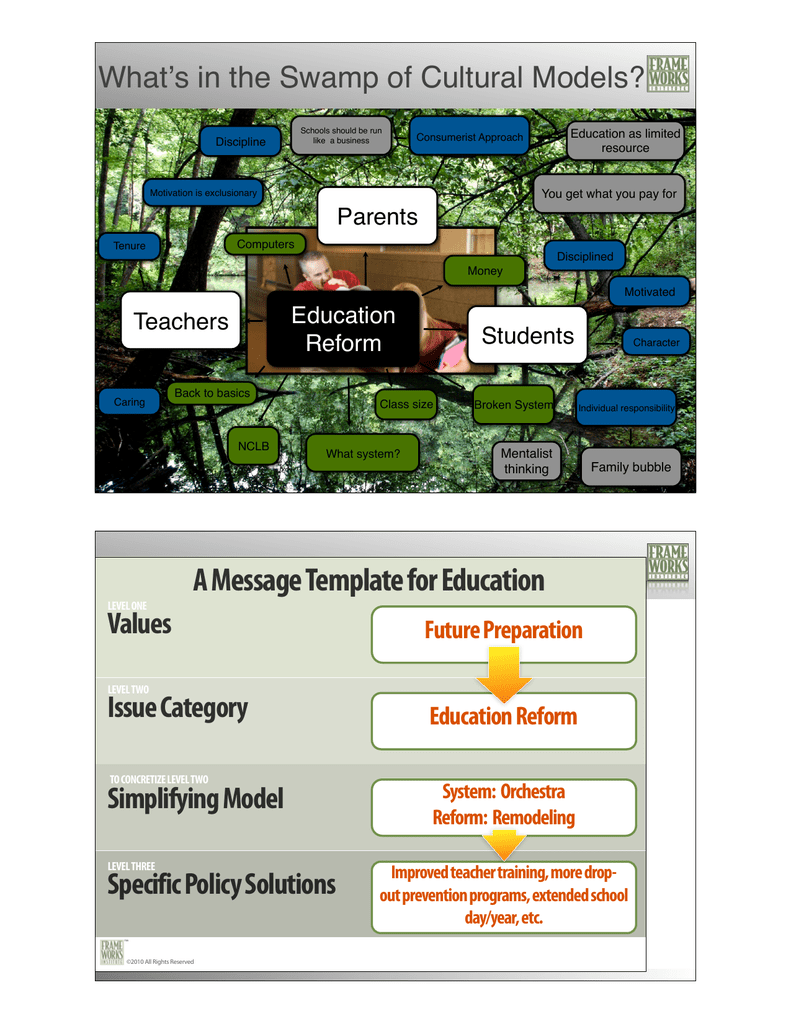 What's in the Swamp of Cultural Models?
Schools should be run
like a business
Discipline
Education as limited
resource
Consumerist Approach
You get what you pay for
Motivation is exclusionary
Parents
Computers
Tenure
Disciplined
Money
Motivated
Education
Reform
Teachers
Caring
Back to basics
NCLB
LEVEL ONE
Students
Class size
What system?
Broken System
Character
Individual responsibility
Mentalist
thinking
Family bubble
A Message Template for Education
Values
Future Preparation
LEVEL TWO
Issue Category
TO CONCRETIZE LEVEL TWO
Simplifying Model
LEVEL THREE
Specific Policy Solutions
™
©2010 All Rights Reserved
Education Reform
System: Orchestra
Reform: Remodeling
Improved teacher training, more dropout prevention programs, extended school
day/year, etc.