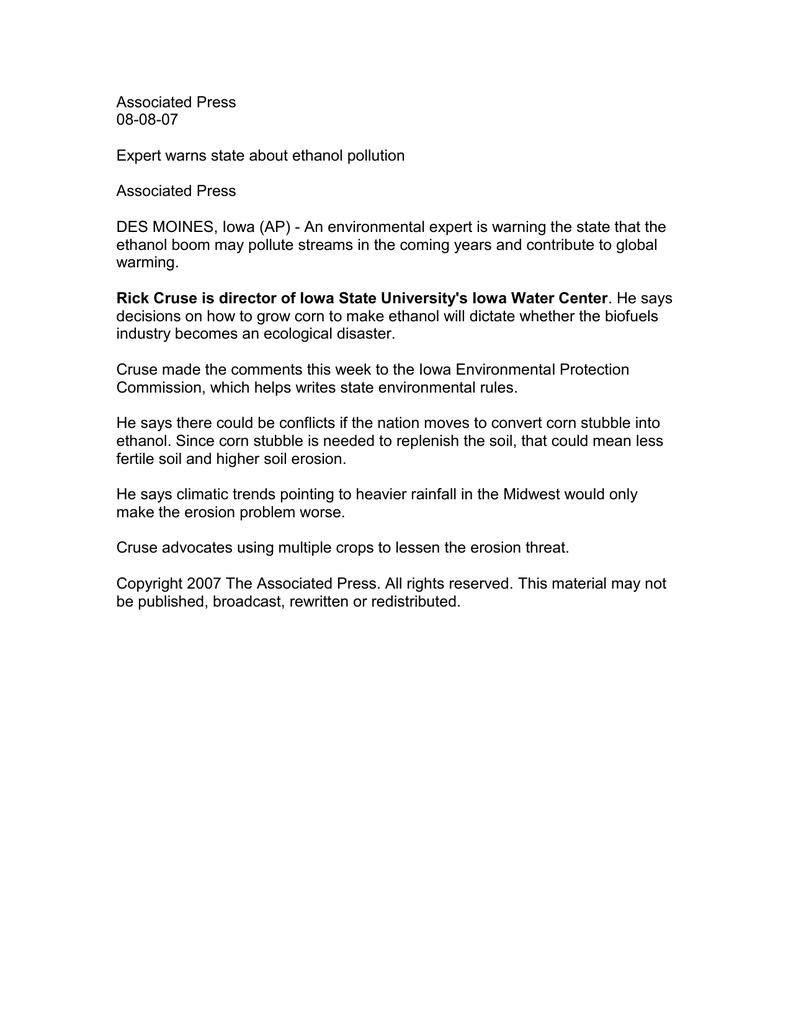 Associated Press
08-08-07
Expert warns state about ethanol pollution
Associated Press
DES MOINES, Iowa (AP) - An environmental expert is warning the state that the
ethanol boom may pollute streams in the coming years and contribute to global
warming.
Rick Cruse is director of Iowa State University's Iowa Water Center. He says
decisions on how to grow corn to make ethanol will dictate whether the biofuels
industry becomes an ecological disaster.
Cruse made the comments this week to the Iowa Environmental Protection
Commission, which helps writes state environmental rules.
He says there could be conflicts if the nation moves to convert corn stubble into
ethanol. Since corn stubble is needed to replenish the soil, that could mean less
fertile soil and higher soil erosion.
He says climatic trends pointing to heavier rainfall in the Midwest would only
make the erosion problem worse.
Cruse advocates using multiple crops to lessen the erosion threat.
Copyright 2007 The Associated Press. All rights reserved. This material may not
be published, broadcast, rewritten or redistributed.