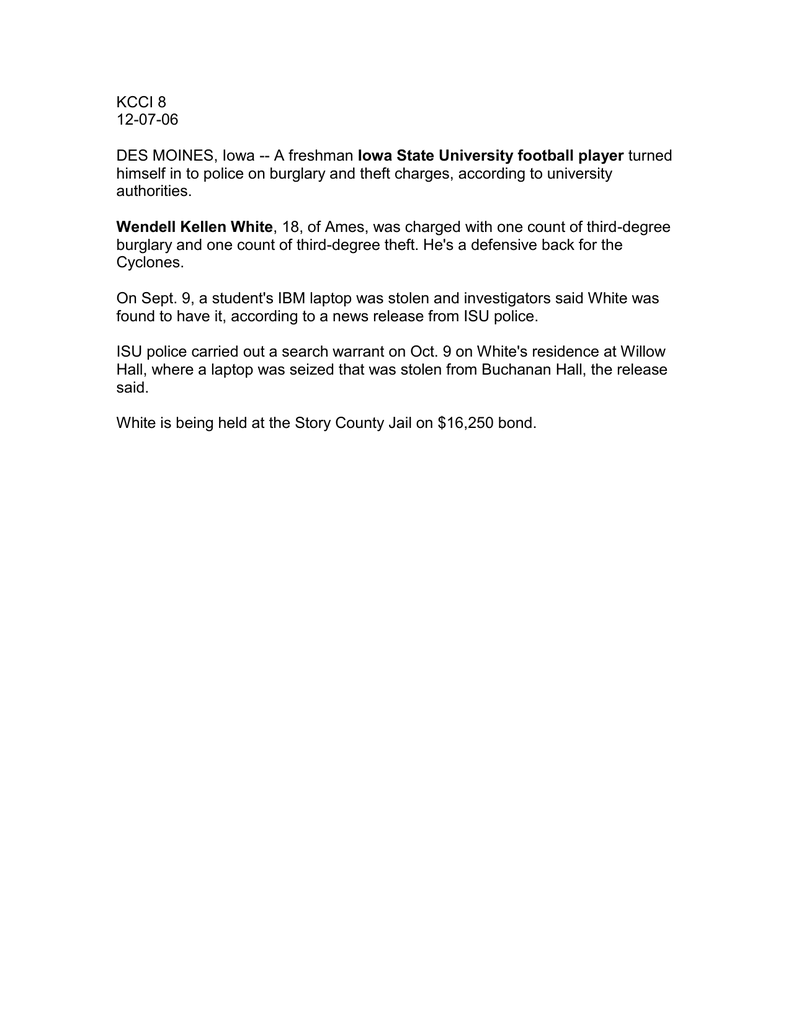 KCCI 8
12-07-06
DES MOINES, Iowa -- A freshman Iowa State University football player turned
himself in to police on burglary and theft charges, according to university
authorities.
Wendell Kellen White, 18, of Ames, was charged with one count of third-degree
burglary and one count of third-degree theft. He's a defensive back for the
Cyclones.
On Sept. 9, a student's IBM laptop was stolen and investigators said White was
found to have it, according to a news release from ISU police.
ISU police carried out a search warrant on Oct. 9 on White's residence at Willow
Hall, where a laptop was seized that was stolen from Buchanan Hall, the release
said.
White is being held at the Story County Jail on $16,250 bond.