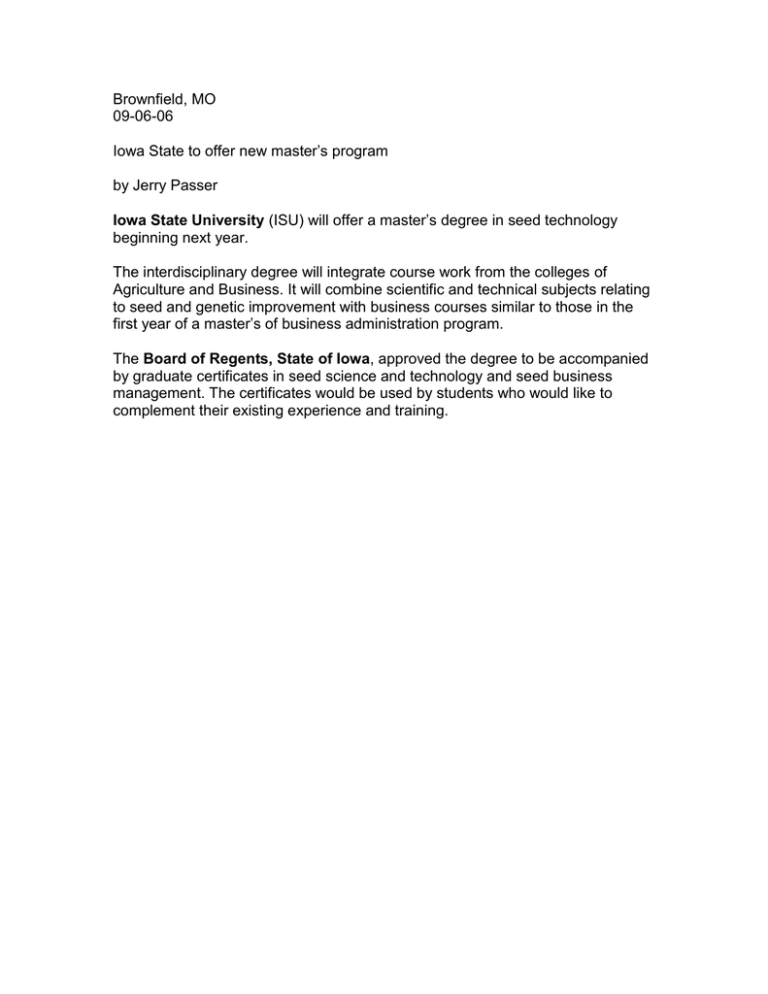 Brownfield, MO
09-06-06
Iowa State to offer new master's program
by Jerry Passer
Iowa State University (ISU) will offer a master's degree in seed technology
beginning next year.
The interdisciplinary degree will integrate course work from the colleges of
Agriculture and Business. It will combine scientific and technical subjects relating
to seed and genetic improvement with business courses similar to those in the
first year of a master's of business administration program.
The Board of Regents, State of Iowa, approved the degree to be accompanied
by graduate certificates in seed science and technology and seed business
management. The certificates would be used by students who would like to
complement their existing experience and training.