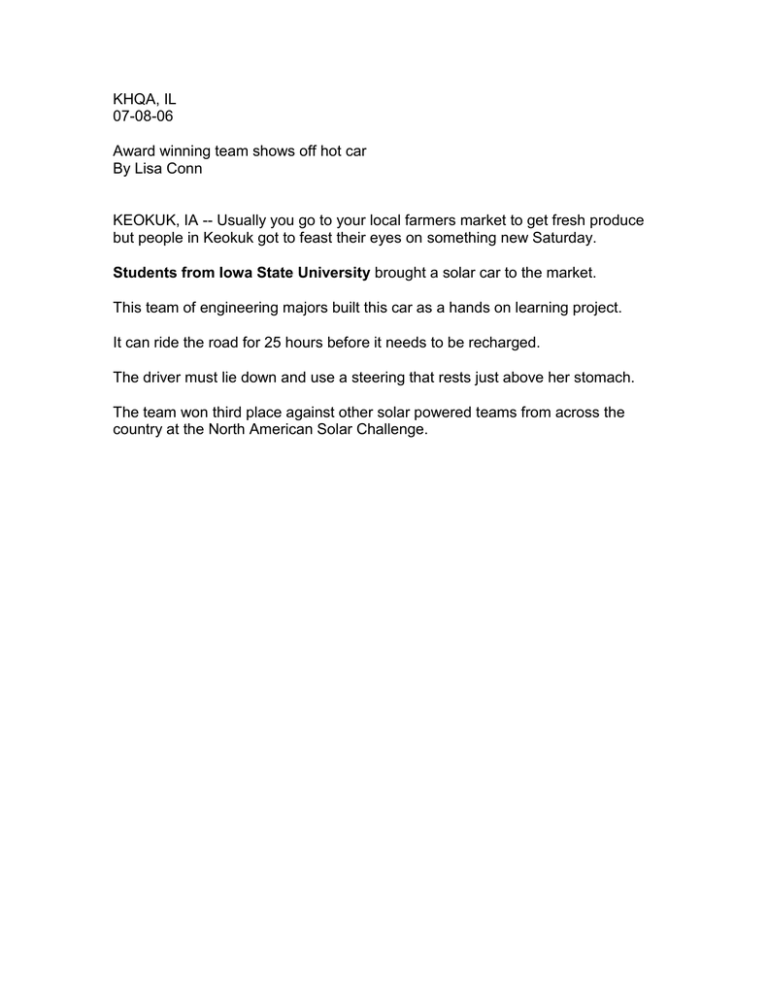 KHQA, IL
07-08-06
Award winning team shows off hot car
By Lisa Conn
KEOKUK, IA -- Usually you go to your local farmers market to get fresh produce
but people in Keokuk got to feast their eyes on something new Saturday.
Students from Iowa State University brought a solar car to the market.
This team of engineering majors built this car as a hands on learning project.
It can ride the road for 25 hours before it needs to be recharged.
The driver must lie down and use a steering that rests just above her stomach.
The team won third place against other solar powered teams from across the
country at the North American Solar Challenge.