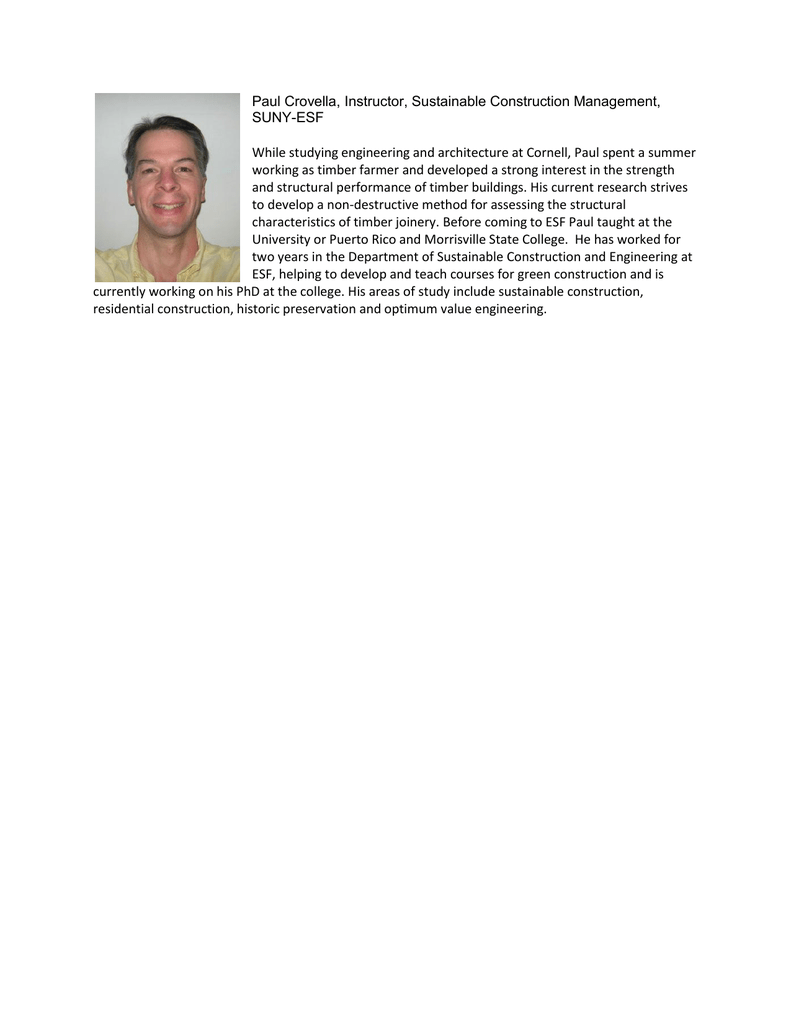 Paul Crovella, Instructor, Sustainable Construction Management,
SUNY-ESF
While studying engineering and architecture at Cornell, Paul spent a summer
working as timber farmer and developed a strong interest in the strength
and structural performance of timber buildings. His current research strives
to develop a non-destructive method for assessing the structural
characteristics of timber joinery. Before coming to ESF Paul taught at the
University or Puerto Rico and Morrisville State College. He has worked for
two years in the Department of Sustainable Construction and Engineering at
ESF, helping to develop and teach courses for green construction and is
currently working on his PhD at the college. His areas of study include sustainable construction,
residential construction, historic preservation and optimum value engineering.