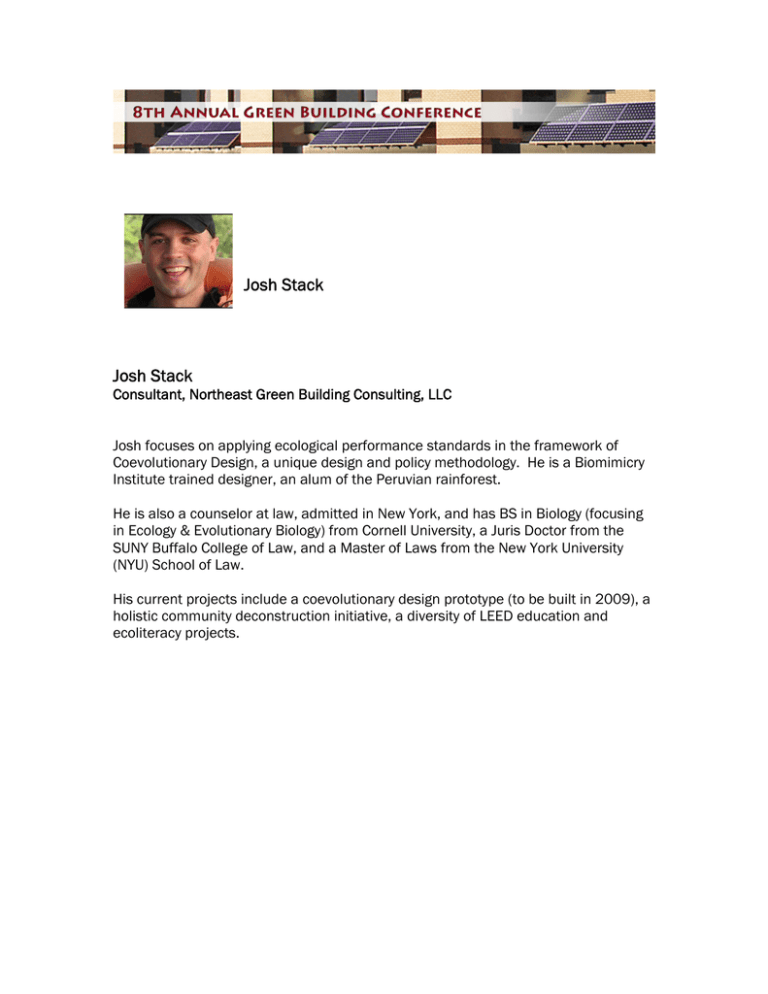 Josh Stack
Josh Stack
Consultant, Northeast Green Building Consulting, LLC
Josh focuses on applying ecological performance standards in the framework of
Coevolutionary Design, a unique design and policy methodology. He is a Biomimicry
Institute trained designer, an alum of the Peruvian rainforest.
He is also a counselor at law, admitted in New York, and has BS in Biology (focusing
in Ecology & Evolutionary Biology) from Cornell University, a Juris Doctor from the
SUNY Buffalo College of Law, and a Master of Laws from the New York University
(NYU) School of Law.
His current projects include a coevolutionary design prototype (to be built in 2009), a
holistic community deconstruction initiative, a diversity of LEED education and
ecoliteracy projects.