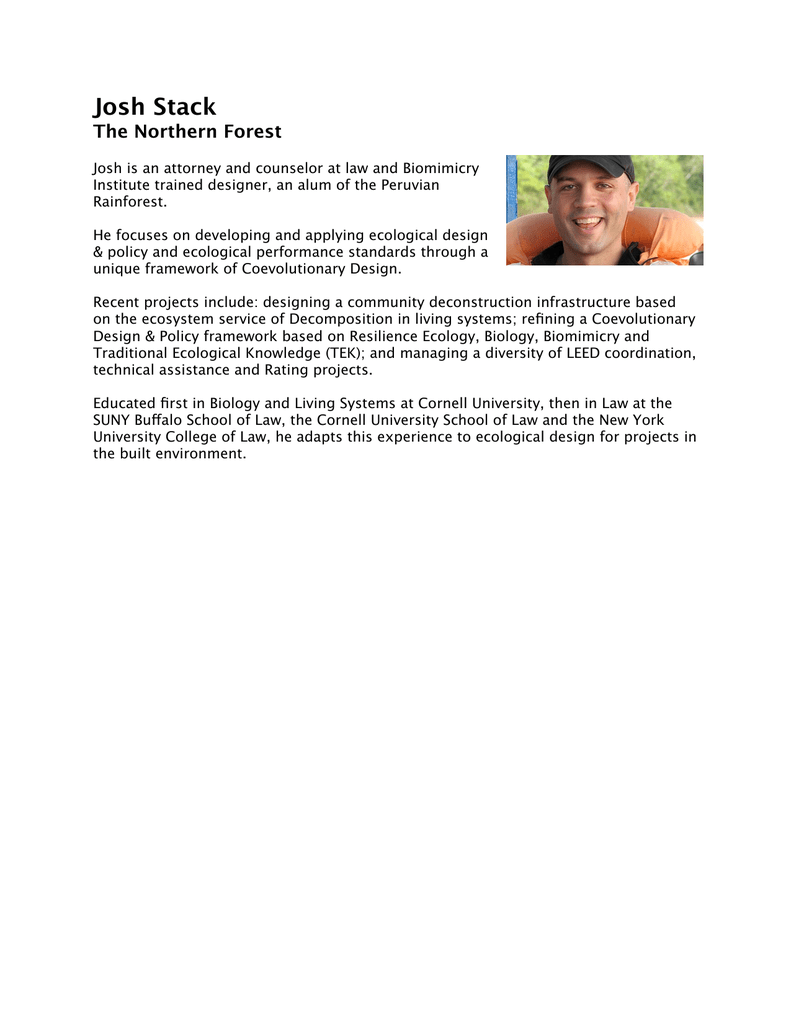 Josh Stack
The Northern Forest
Josh is an attorney and counselor at law and Biomimicry
Institute trained designer, an alum of the Peruvian
Rainforest.
He focuses on developing and applying ecological design
& policy and ecological performance standards through a
unique framework of Coevolutionary Design.
Recent projects include: designing a community deconstruction infrastructure based
on the ecosystem service of Decomposition in living systems; refining a Coevolutionary
Design & Policy framework based on Resilience Ecology, Biology, Biomimicry and
Traditional Ecological Knowledge (TEK); and managing a diversity of LEED coordination,
technical assistance and Rating projects.
Educated first in Biology and Living Systems at Cornell University, then in Law at the
SUNY Buffalo School of Law, the Cornell University School of Law and the New York
University College of Law, he adapts this experience to ecological design for projects in
the built environment.