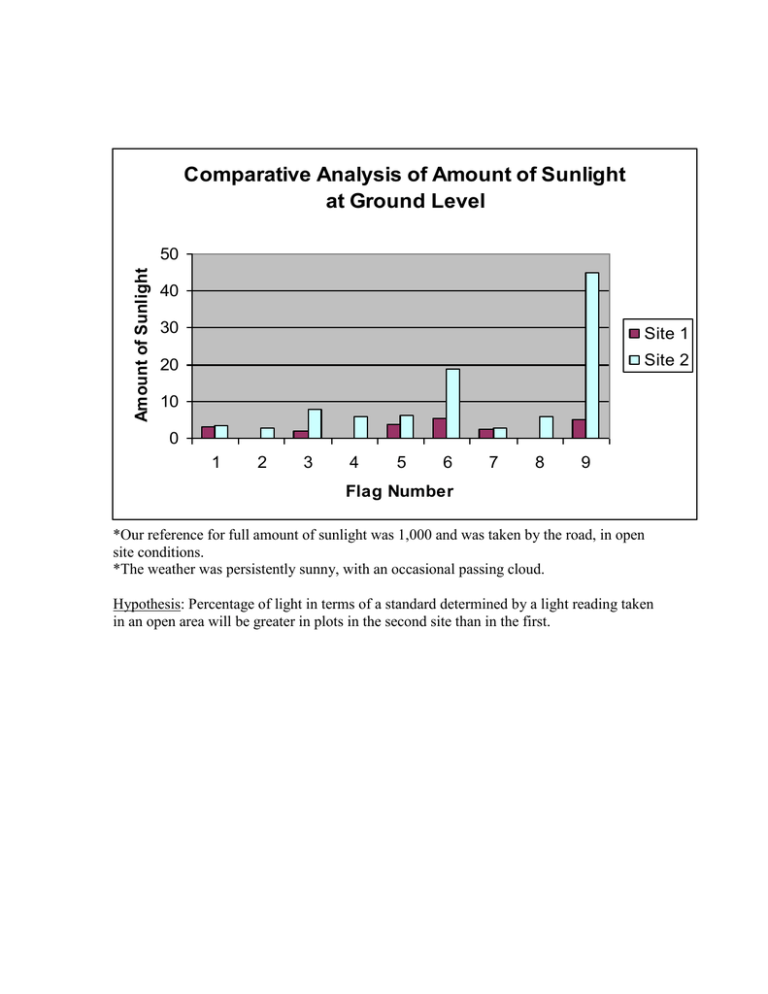 Comparative Analysis of Amount of Sunlight
at Ground Level
Amount of Sunlight
50
40
30
Site 1
20
Site 2
10
0
1
2
3
4
5
6
7
8
9
Flag Number
*Our reference for full amount of sunlight was 1,000 and was taken by the road, in open
site conditions.
*The weather was persistently sunny, with an occasional passing cloud.
Hypothesis: Percentage of light in terms of a standard determined by a light reading taken
in an open area will be greater in plots in the second site than in the first.