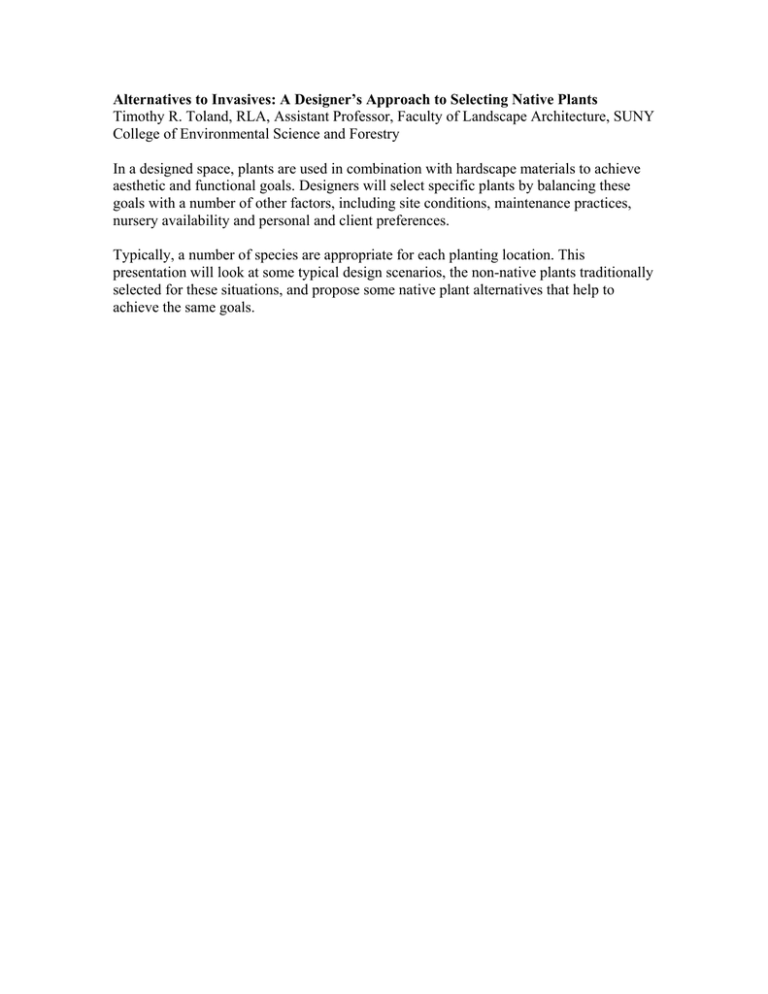 Alternatives to Invasives: A Designer's Approach to Selecting Native Plants
Timothy R. Toland, RLA, Assistant Professor, Faculty of Landscape Architecture, SUNY
College of Environmental Science and Forestry
In a designed space, plants are used in combination with hardscape materials to achieve
aesthetic and functional goals. Designers will select specific plants by balancing these
goals with a number of other factors, including site conditions, maintenance practices,
nursery availability and personal and client preferences.
Typically, a number of species are appropriate for each planting location. This
presentation will look at some typical design scenarios, the non-native plants traditionally
selected for these situations, and propose some native plant alternatives that help to
achieve the same goals.