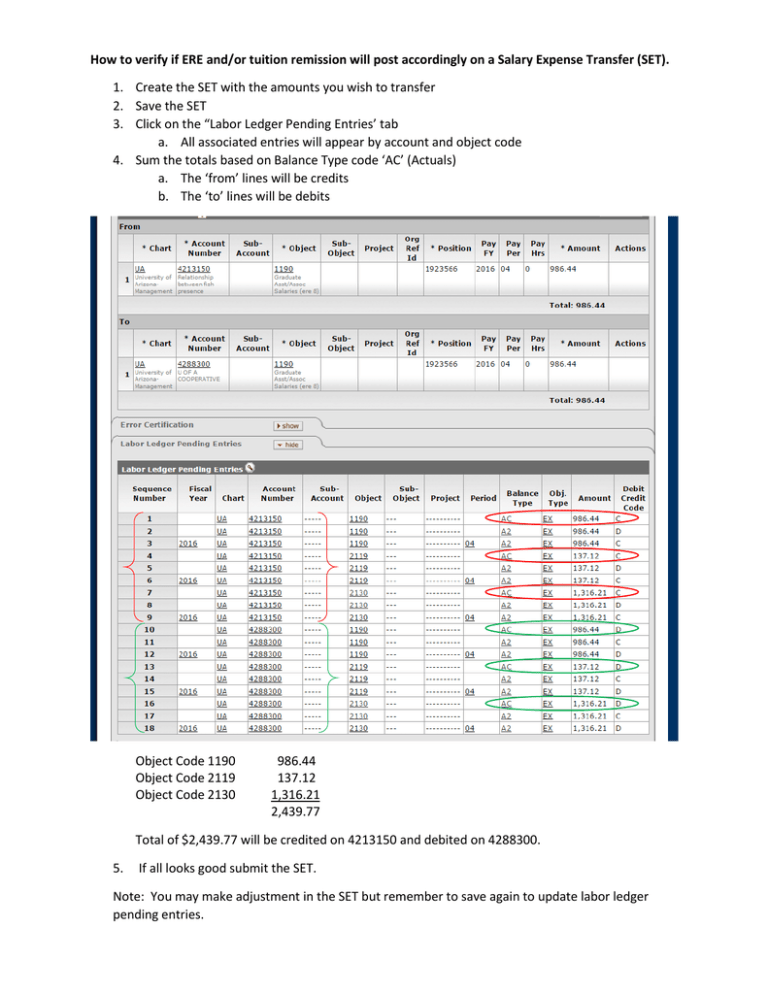 How to verify if ERE and/or tuition remission will post accordingly on a Salary Expense Transfer (SET).
1. Create the SET with the amounts you wish to transfer
2. Save the SET
3. Click on the "Labor Ledger Pending Entries' tab
a. All associated entries will appear by account and object code
4. Sum the totals based on Balance Type code 'AC' (Actuals)
a. The 'from' lines will be credits
b. The 'to' lines will be debits
Object Code 1190
Object Code 2119
Object Code 2130
986.44
137.12
1,316.21
2,439.77
Total of $2,439.77 will be credited on 4213150 and debited on 4288300.
5.
If all looks good submit the SET.
Note: You may make adjustment in the SET but remember to save again to update labor ledger
pending entries.