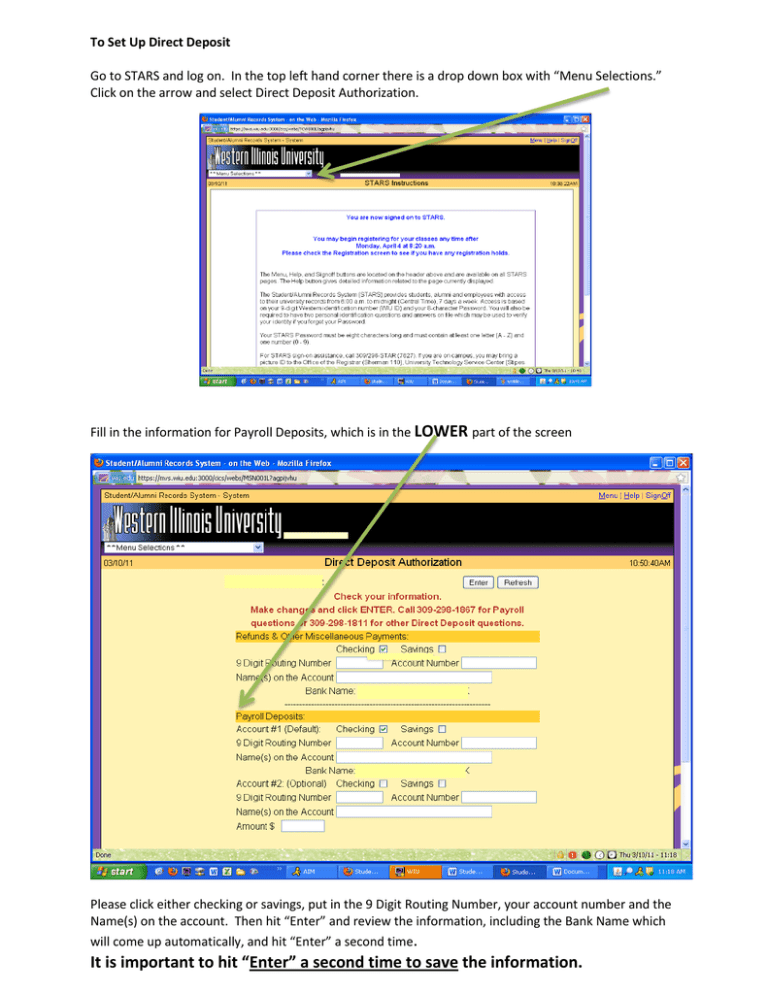 To Set Up Direct Deposit
Go to STARS and log on. In the top left hand corner there is a drop down box with "Menu Selections."
Click on the arrow and select Direct Deposit Authorization.
Fill in the information for Payroll Deposits, which is in the LOWER part of the screen
Please click either checking or savings, put in the 9 Digit Routing Number, your account number and the
Name(s) on the account. Then hit "Enter" and review the information, including the Bank Name which
will come up automatically, and hit "Enter" a second time.
It is important to hit "Enter" a second time to save the information.