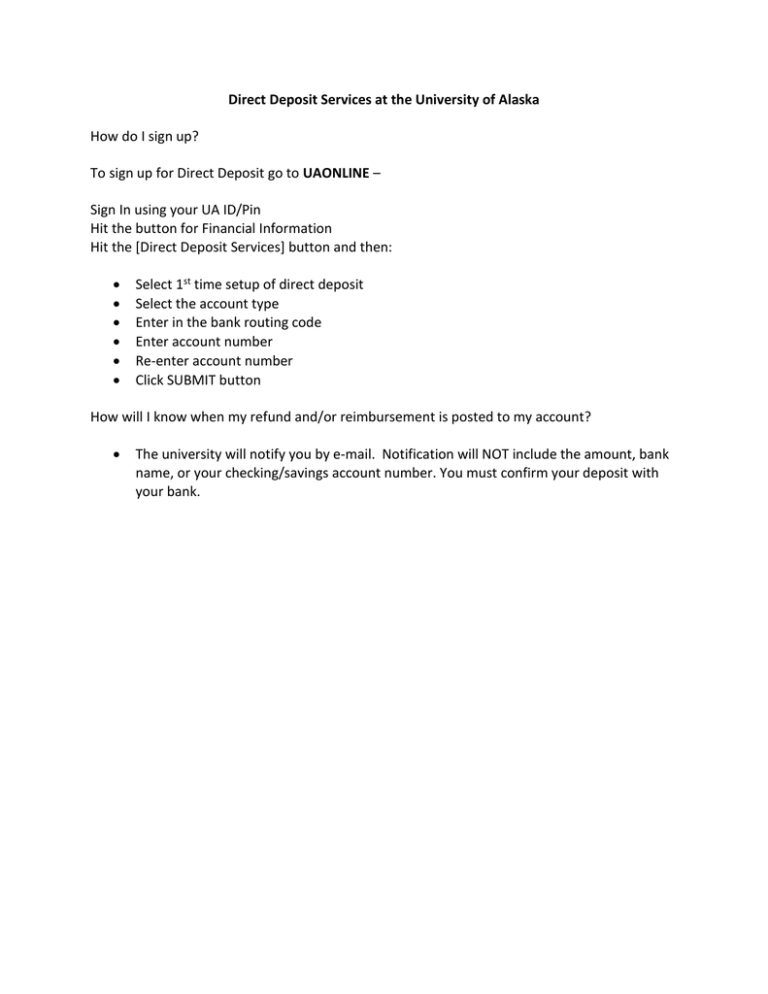 Direct Deposit Services at the University of Alaska
How do I sign up?
To sign up for Direct Deposit go to UAONLINE –
Sign In using your UA ID/Pin
Hit the button for Financial Information
Hit the [Direct Deposit Services] button and then:






Select 1st time setup of direct deposit
Select the account type
Enter in the bank routing code
Enter account number
Re-enter account number
Click SUBMIT button
How will I know when my refund and/or reimbursement is posted to my account?

The university will notify you by e-mail. Notification will NOT include the amount, bank
name, or your checking/savings account number. You must confirm your deposit with
your bank.