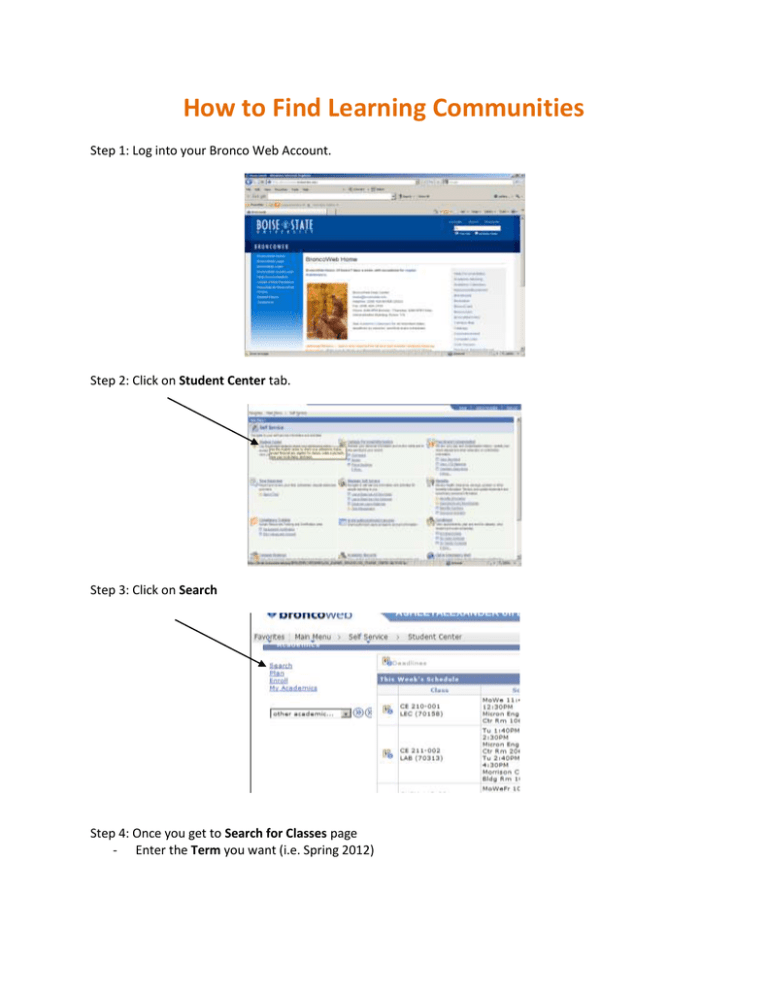 How to Find Learning Communities
Step 1: Log into your Bronco Web Account.
Step 2: Click on Student Center tab.
Step 3: Click on Search
Step 4: Once you get to Search for Classes page
- Enter the Term you want (i.e. Spring 2012)
Step 5: For Course Subject click one of the following:
Learning Community - STEM
Learning Community - Engineering
Learning Community – Biology
Step 6: In the Course Number tab click less than or equal to, and in the box enter 500
*By doing this you will be viewing all of the Learning Communities that are offered
If you know the Course Number prior to searching for Learning Communities click
"is exactly" in the tabbed Course Number window and in the blank box to the
right enter the course number.