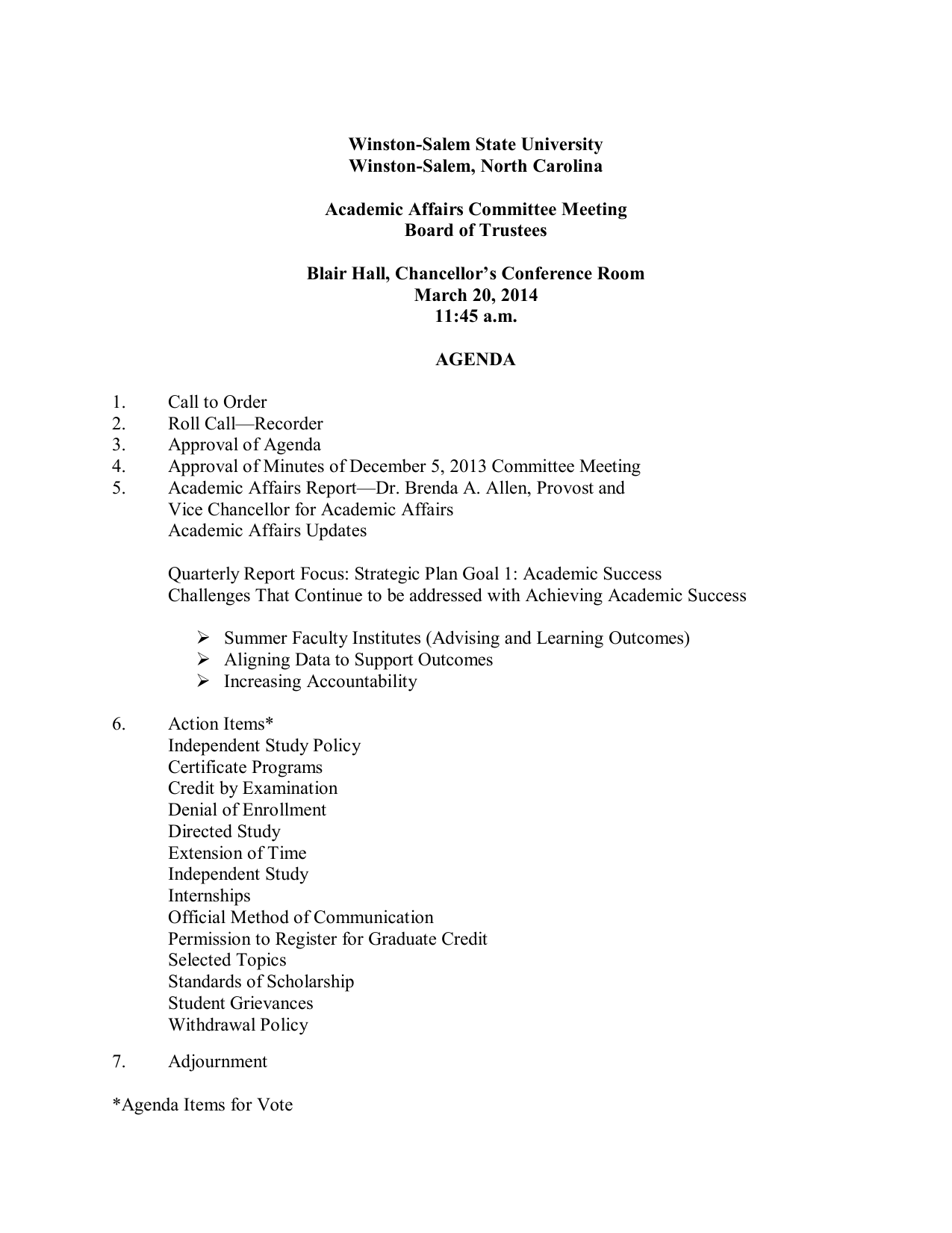 Winston-Salem State University Winston-Salem, North Carolina Academic Affairs Committee Meeting Board of Trustees
1.
2.
3.
4.
5.
6.
Blair Hall, Chancellor's Conference Room March 20, 2014 11:45 a.m. AGENDA
Call to Order Roll Call—Recorder Approval of Agenda Approval of Minutes of December 5, 2013 Committee Meeting Academic Affairs Report—Dr. Brenda A. Allen, Provost and Vice Chancellor for Academic Affairs Academic Affairs Updates Quarterly Report Focus: Strategic Plan Goal 1: Academic Success Challenges That Continue to be addressed with Achieving Academic Success    Summer Faculty Institutes (Advising and Learning Outcomes) Aligning Data to Support Outcomes Increasing Accountability Action Items* Independent Study Policy Certificate Programs Credit by Examination Denial of Enrollment Directed Study Extension of Time Independent Study Internships Official Method of Communication Permission to Register for Graduate Credit Selected Topics Standards of Scholarship Student Grievances Withdrawal Policy 7.
Adjournment *Agenda Items for Vote