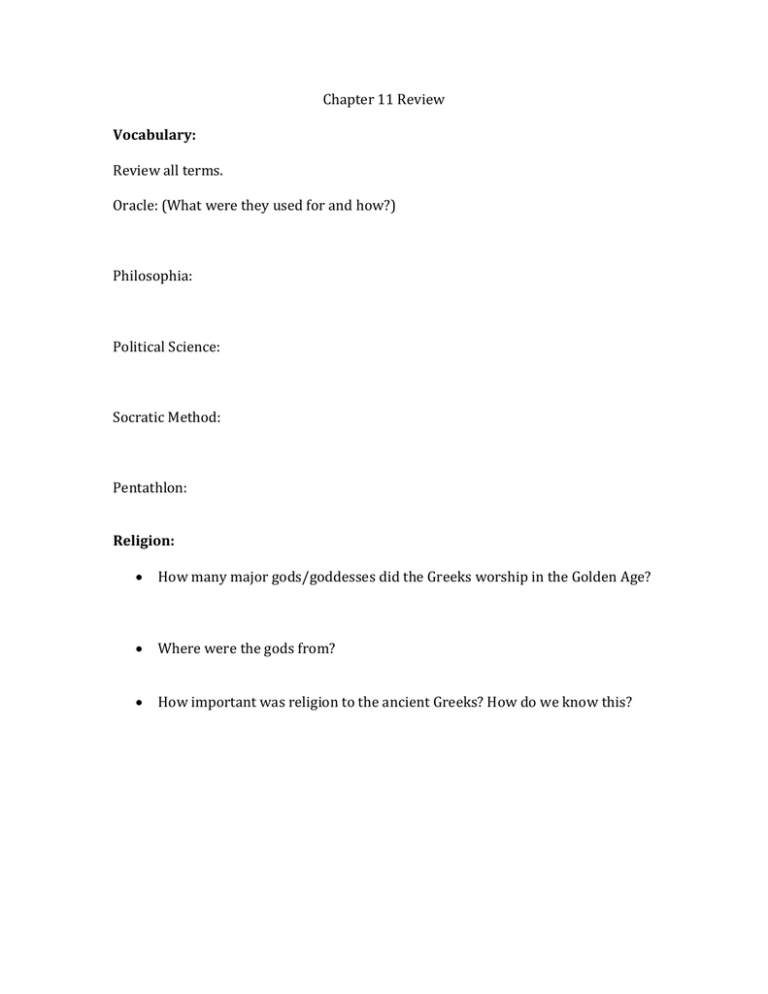 Chapter 11 Review
Vocabulary:
Review all terms.
Oracle: (What were they used for and how?)
Philosophia:
Political Science:
Socratic Method:
Pentathlon:
Religion:

How many major gods/goddesses did the Greeks worship in the Golden Age?

Where were the gods from?

How important was religion to the ancient Greeks? How do we know this?
Science/Philosophy

Jot down a least three important facts per philosopher:
Socrates
Plato
Theatre

Plays were originally only performed in:
Define:
 Tragedies – Why were the written?

Comedies – Why were the written?

Which came first?

Who performed these plays?

What god were plays in honor of?
Olympics

How often were the Olympics played?

Olympics were in honor of what god?

Competitors came from what areas of the region?

List the events played in the Greek Olympics:
Aristotle

Define gymnos

Why did the Greeks believe in the style of play?