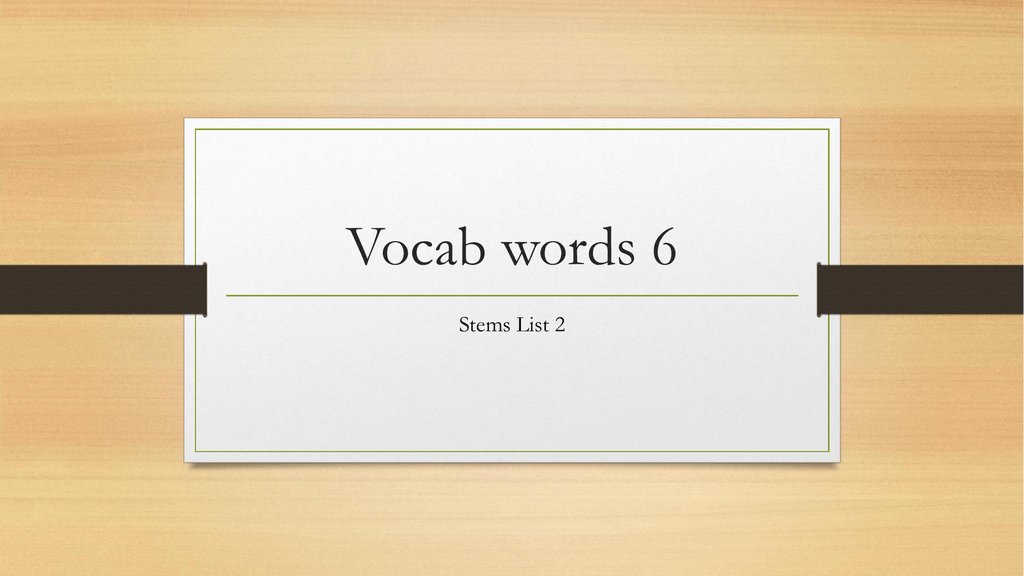 Vocab words 6
Stems List 2
Bi-
• Two
• Examples: bicycle, bilateral
Com-
• Together
• Examples: Community, commune
Equi-
• Equal
• Examples: equilateral, equitable
Post-
• After
• Examples: postscript, postpone
Super-
• Over
• Examples: Superior, supernatural
Sym-
• Together
• Examples: symphony, symbiotic
Un-
• Not
• Examples: unfit, undone
Circum-
• Around
• Example: circumference
Con-
• Together
• Examples: convent, contract
Dis-
• Away
• Examples: distract, dismiss
Quiz Friday, Oct. 10th
Suggestions for studying:
1. Make flash cards. Place stem on one side and the meaning on the other. Bend down the
corners or highlight the ones you are having trouble with so that you can remember to study those
a little more.
2. Look for more example words that you can associate with the meaning of that word part. You
need to "hook" that knowledge to something else you already know.
3. Study DAILY! Don't wait until the last minute. Repetition will help you remember.