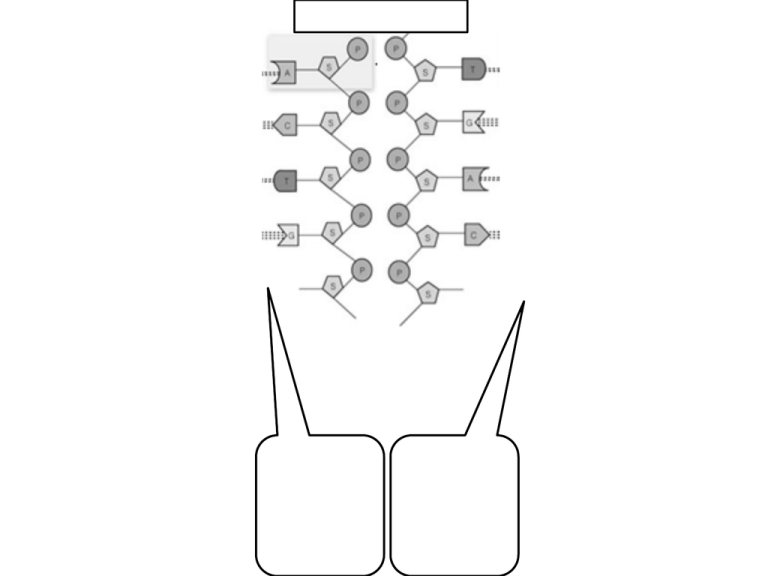 DNA Replication Questions:
1.
During which phase of interphase does DNA Replication
occur: G1, S, or G2?
2.
Write the enzymes involved in replication in order & describe
what they do:
1.
2.
3.
3.
True or False: DNA Replication results in two new molecules,
each with one original strand and one new strand.
4.
Write the complimentary bases below:
5' TAG CCA GGC TAT 3'
5. Where are the hydrogen bonds located on the DNA strand?
6. Why do the bonds between the bases need to be weak?
7. Who was Rosalind Franklin?