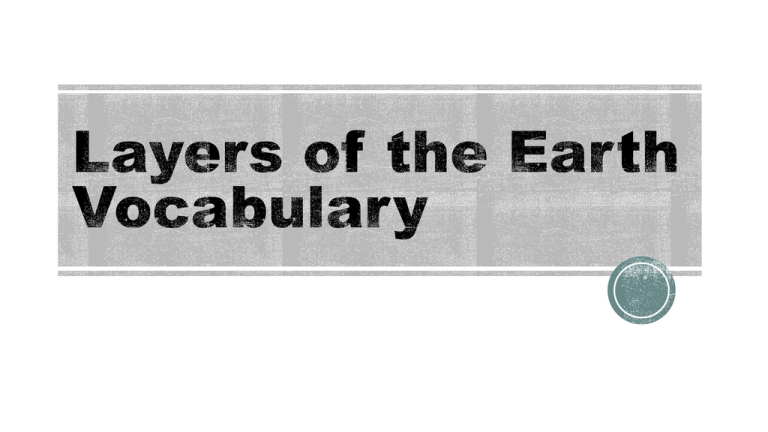 Geologist
A scientist who studies the
Earth as well as the
processes and history that
have shaped it.
Crust
The outermost solid
shell of Earth or
other rocky planet.
Mantle
The mantle is a layer
between the crust and the
outer core. It is mainly
solid but behaves like a
liquid.
Inner core
The Inner Core is the
final layer of the
Earth. It is a solid ball
made of metal.
Outer Core
It is a magma like liquid
layer that surrounds the
Inner Core and creates
Earth's magnetic field.
It is made of iron and
nickel.
Ex. Ingredients in a cake
composition
the way in which a
whole or mixture
is made up.