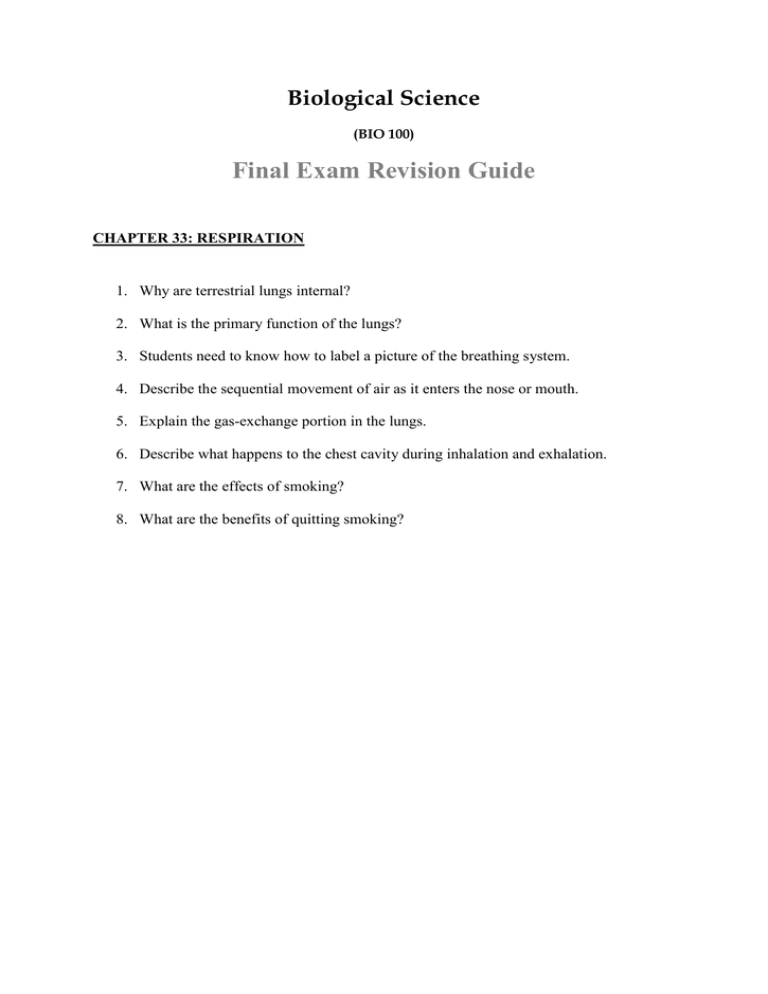 Biological Science
(BIO 100)
Final Exam Revision Guide
CHAPTER 33: RESPIRATION
1. Why are terrestrial lungs internal?
2. What is the primary function of the lungs?
3. Students need to know how to label a picture of the breathing system.
4. Describe the sequential movement of air as it enters the nose or mouth.
5. Explain the gas-exchange portion in the lungs.
6. Describe what happens to the chest cavity during inhalation and exhalation.
7. What are the effects of smoking?
8. What are the benefits of quitting smoking?