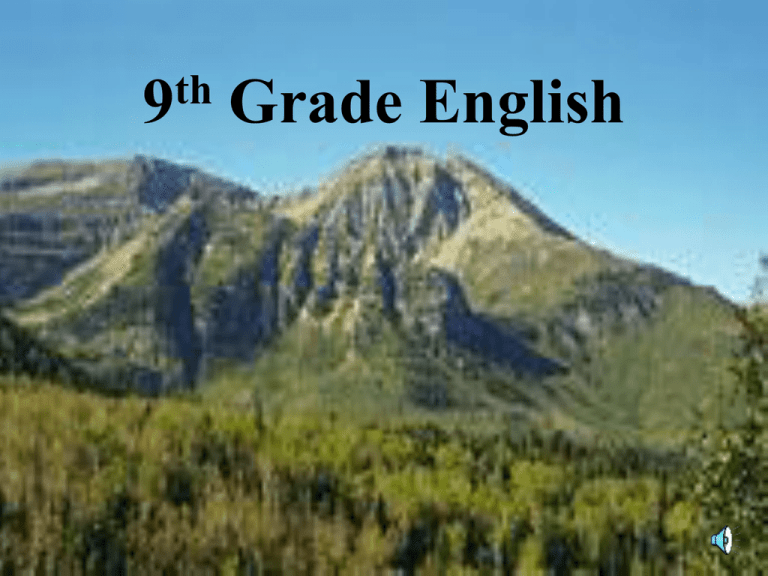 th
9
Grade English
…where dreams become reality!
We are here to explore,
to learn,
to dream,
and to create.
We are here to
We are going to have FUN,
You WILL work
HARD!
Topics of Study
 Spelling/vocabulary
 Writing:
• Grammar
• Informational
• Creative
 Literature:
•
•
•
•
Short story
Novel
Poetry
Drama
WOW!
Rules and Expectations
Be prepared.
Be responsible.
Be respectful.
A positive attitude.
A willingness to try something new.
Hard work.
Trying your best.
Consequences
A verbal warning.
Loss of citizenship
grade.
Parent notification.
Administrative action.
BUT WE DON'T WANT TO GO
HERE!!
ANY QUESTIONS?
If you find yourself
overwhelmed or lost…
THE
END
Good luck, and
may the force be
with you!