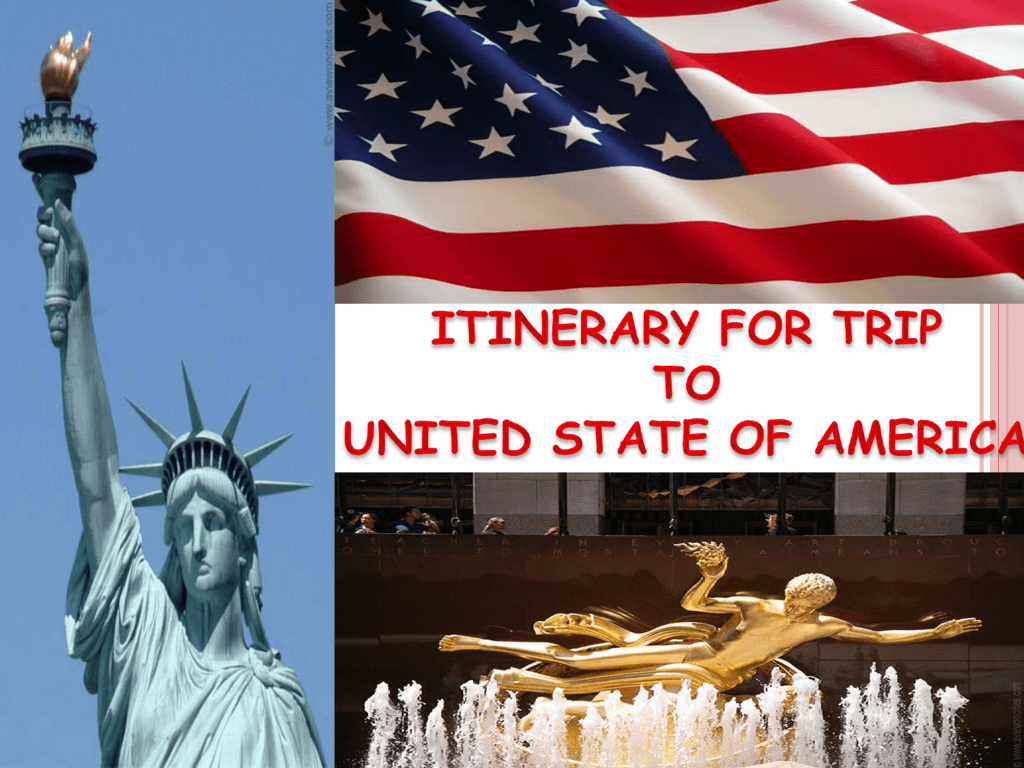 TRIP OVERVIEW
Day 1
• Depart Lagos, Nigeria
Day 2
• Arrive - (Orientation)
• Adler Planetarium
• Museum of Science and Industry
Day 3
• Chicago Mad Dash Scavenger Hunt
• Shedd Aquarium
Day 4
• Argonne National Laboratory
• Try Science
Day 5
•
•
•
•
Day 6
• Six flags
Day 7
• Shopping and Transit to Atlanta
Hancock Observatory
Chicago's Magnificent Mile
Wendella Boat Tour
Navy Pier
TRIP OVERVIEW (cont'd)
Day 8
• Argonne National Laboratory
• Fern bank Science Centre
• Fern bank Museum of Natural History
Day 9
•
•
•
•
Day 10
• Transit and departure from Airport
Atlanta Zoo
Centennial Olympic Park
Coca cola
Atlanta Underground Shopping
• Arrive Lagos, Nigeria
WHY ARE WE VISITING
 To
interact with real life experience of what we
have learnt in the classroom.
 To have fun in an outdoor science activity while
learning.
 To study aspects of science in a new setting.
 To foster a sense of teamwork and personal
responsibility.
 To broaden their horizons of the cultural heritage
of Atlanta and Chicago.
WHERE ARE WE GOING
FERBANK SCIENCE CENTRE
SHEDD AQUARIUM
ADLER PLANETARIUM AND ASTRONOMY MUSEUM
TOURING ......................
ZOO ATLANTA
MUSEUM OF SCIENCE ANS INDUSTRY
SIG FLAGS
WHERE ARE WE
STAYING
WHEN ARE WE
GOING
APRIL 2014
WHICH YEAR
GROUP
WHERE DO WE
SHOP
HOW MUCH ARE WE
PAYING
PRELIMINARY BUDGET
COSTS INCLUDE :
FLIGHTS, HOTELS, TRANSFERS, ACTIVITIES,
INSURANCE, etc.
PER STUDENT = $4200

NEXT STEPS:
CONTACT
 MR ALADE TEMITOPE on 08157293201
E-mail: [email protected]

TO BOOK A PLACE:
 NON REFUNDABLE PAYMENT OF $2000 DEPOSIT BY
11TH DECEMBER, 2013.

HOW TO PAY
Bank :Sterling Bank Plc
 Beneficiary account:0006487037
 Sort code:232150074
 Name: Day Waterman College

Kindly send me an email consisting of student's name,
date and amount as soon as you make any payment.
CANCELLATION
THANK YOU ALL !!!
QUESTIONS?