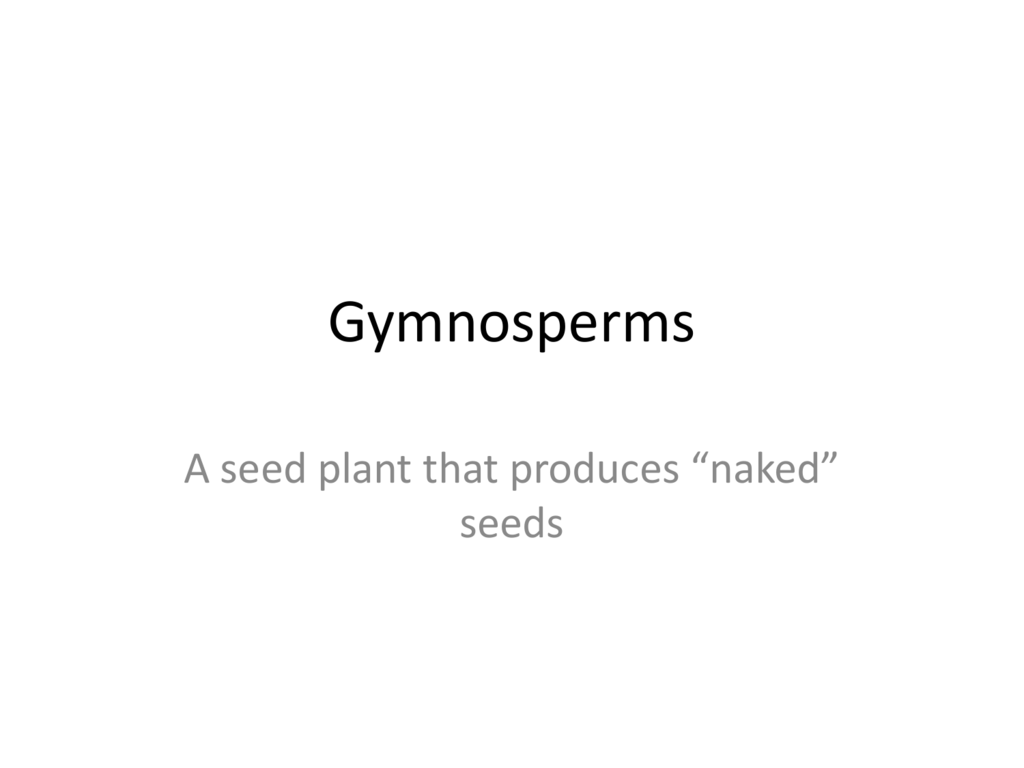 Gymnosperms
A seed plant that produces "naked"
seeds
What are gymnosperms?
• Seed plants that produce seeds NOT enclosed
in a protective fruit.
• Many have needle-like leaves
• Deep growing root systems
• Oldest type of seed plant-giant sequoias
4 groups of gymnosperms
•
•
•
•
Cycads
Conifers
Ginkgoes
Gnetophytes
Cycads
• Grow mainly in tropical areas
• Look like palm trees with cones
Conifers
•
•
•
•
Cone-bearing plants
Most are evergreens
Pine trees, junipers, sequoias
Largest, most diverse groups
Ginkgoes
• Only one species lives today
• Grew millions of years ago
• Can tolerate air pollution-so planted along city
streets
Gnetophytes
• Live in hot deserts and tropical rain forest
• Some are trees, others shrubs or vines
reproduction
• Most involves CONES-covered with scales
• Most gymnosperms produce male and female
cones
• Male cones produce pollen which contain cells
that will become sperm cells.
• Female cones contain ovules which contain
the egg cell
Pollination
• Transfer of pollen from the male reproductive
structure to the female reproductive structure
• Usually carried by wind
• Collects on a sticky substance produced by the
ovule
Fertilization
• After pollination, the ovule will close and seal
in the pollen.
• The sperm cell fertilizes the egg cell
• The fertilized egg (zygote) develops into the
embryo
• It can take up 2 years for the seed to mature
Germination
• Once the seeds mature, the scales open
• Wind shakes the seeds out and carries them
away
• If seeds land in favorable conditions, the seed
will sprout--germinate
Useful products
•
•
•
•
•
•
•
Paper
Lumber
Rayon fibers
Cellophane wrap
Turpentine
Rosin
These are renewable resources!