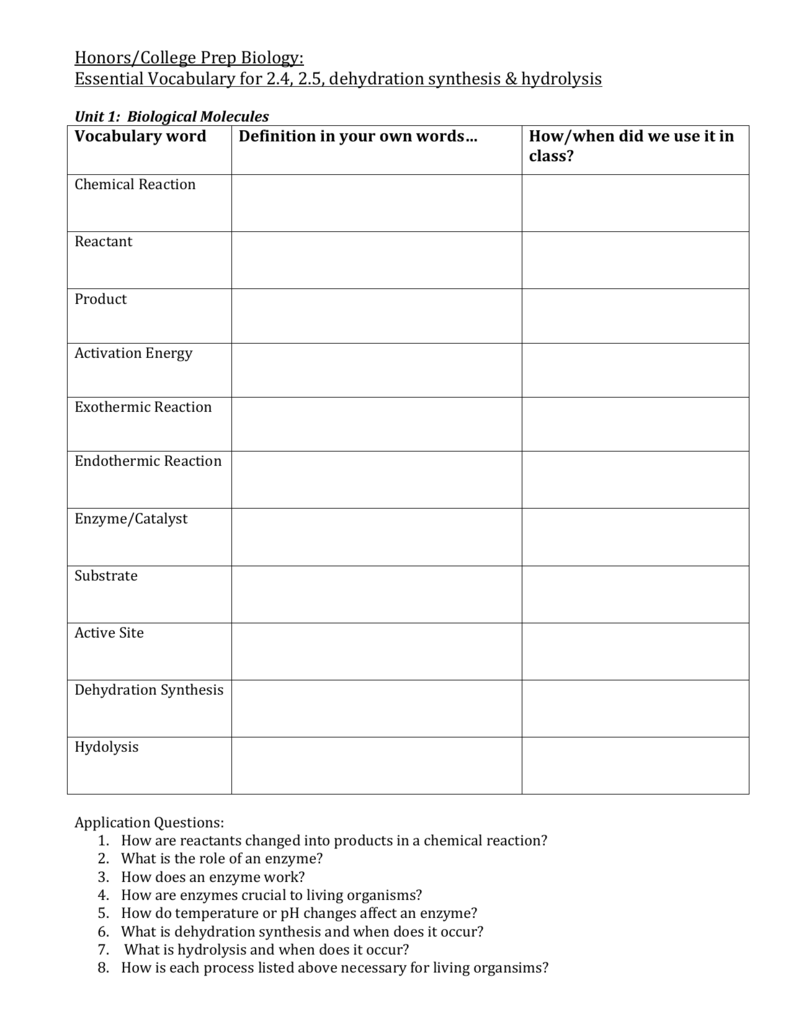 Honors/College Prep Biology:
Essential Vocabulary for 2.4, 2.5, dehydration synthesis & hydrolysis
Unit 1: Biological Molecules
Vocabulary word
Definition in your own words…
How/when did we use it in
class?
Chemical Reaction
Reactant
Product
Activation Energy
Exothermic Reaction
Endothermic Reaction
Enzyme/Catalyst
Substrate
Active Site
Dehydration Synthesis
Hydolysis
Application Questions:
1. How are reactants changed into products in a chemical reaction?
2. What is the role of an enzyme?
3. How does an enzyme work?
4. How are enzymes crucial to living organisms?
5. How do temperature or pH changes affect an enzyme?
6. What is dehydration synthesis and when does it occur?
7. What is hydrolysis and when does it occur?
8. How is each process listed above necessary for living organsims?