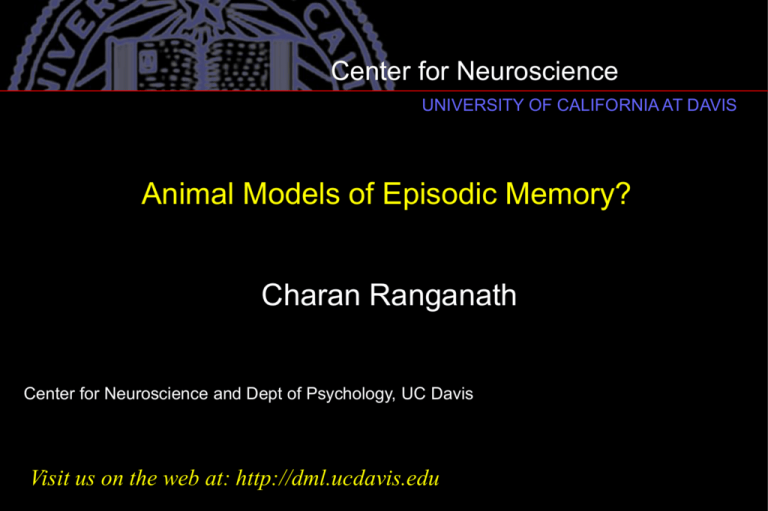 Center for Neuroscience
UNIVERSITY OF CALIFORNIA AT DAVIS
Animal Models of Episodic Memory?
Charan Ranganath
Center for Neuroscience and Dept of Psychology, UC Davis
Visit us on the web at: http://dml.ucdavis.edu
Levels of analysis
Episodic Memory
Conscious
Experience
Neural Substrates
(lesion effects)
(Subjective Report)
Functional
Characteristics
(effects of behavioral
manipulations)
Neural Correlates
(physiology/imaging)
Levels of analysis
Memory Constructs
Conscious
Experience
Information: Who,
What, When Where
(Subjective Report)
Confidence
Issues for discussion (or caution)
• Homologies in tasks:
– Do humans, rats, and monkeys do task the same way?
– Materials: words = odors/locations = objects?
– Does extensive training change way memory tasks are performed?
• Homologies in brain structures: Prefrontal cortex
• Influence of "non-memory" processes
• Connection with pharmacology research (which often
focuses on plasticity/consolidation)?