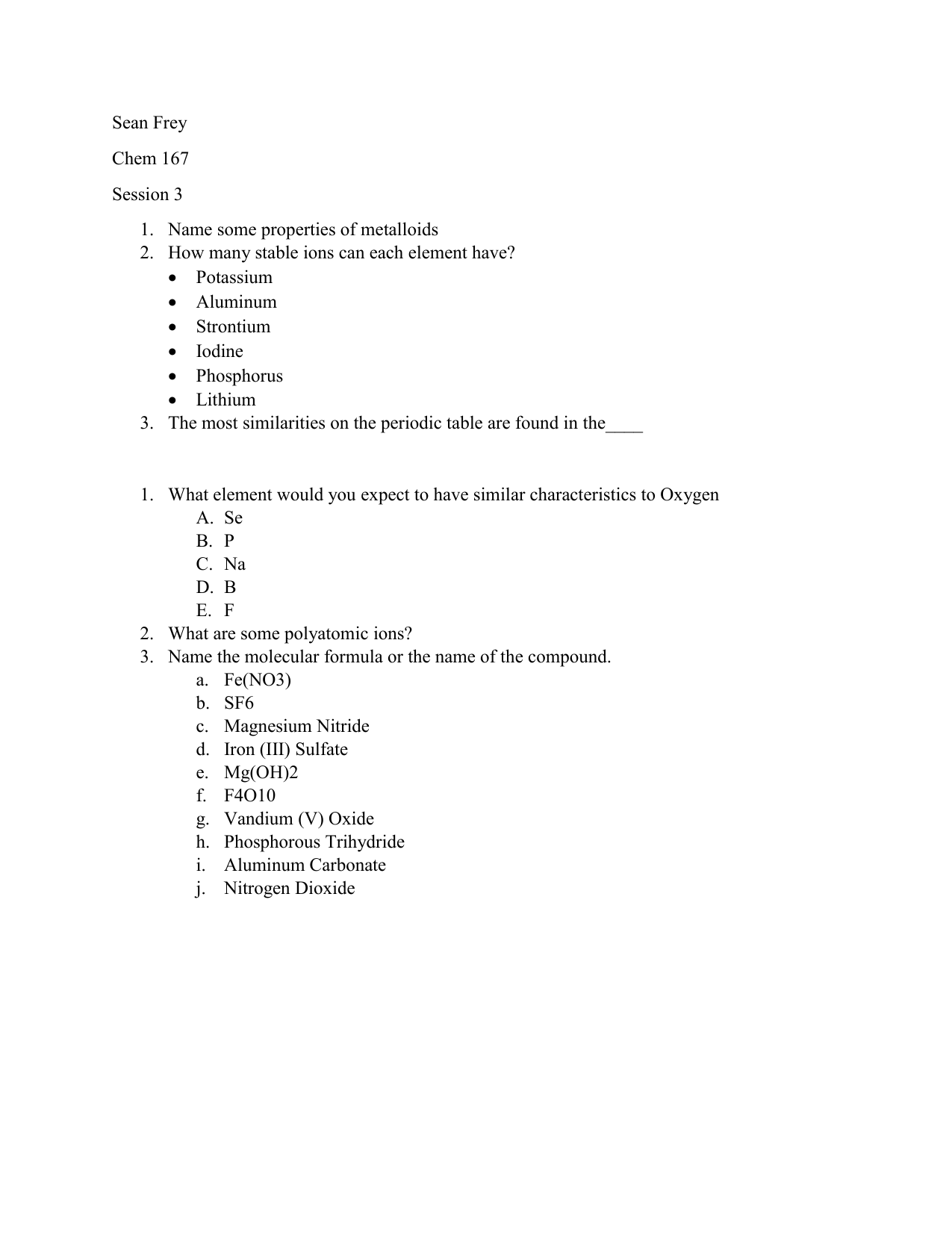 Sean Frey Chem 167 Session 3 1.
2.
3.
Name some properties of metalloids How many stable ions can each element have?  Potassium  Aluminum     Strontium Iodine Phosphorus Lithium The most similarities on the periodic table are found in the____ 1.
2.
3.
What element would you expect to have similar characteristics to Oxygen A.
Se B.
P C.
Na D.
B E.
F What are some polyatomic ions? Name the molecular formula or the name of the compound. a.
Fe(NO3) b.
c.
d.
SF6 Magnesium Nitride Iron (III) Sulfate Mg(OH)2 e.
f.
g.
h.
i.
j.
F4O10 Vandium (V) Oxide Phosphorous Trihydride Aluminum Carbonate Nitrogen Dioxide
Quiz review      What are the structural differences between a high density Polythylene and a low density Polythylene? (Draw out) Balance the following equation o C3H8+O2  CO2+H2O Which of the following compound is ionic 1.
NaCl 2.
3.
4.
CaBr2 Be3N2 CaSO4 5.
All of the above What is the formula for Iodine Heptafloride? What is the charge of a stable Alkali earth metal?