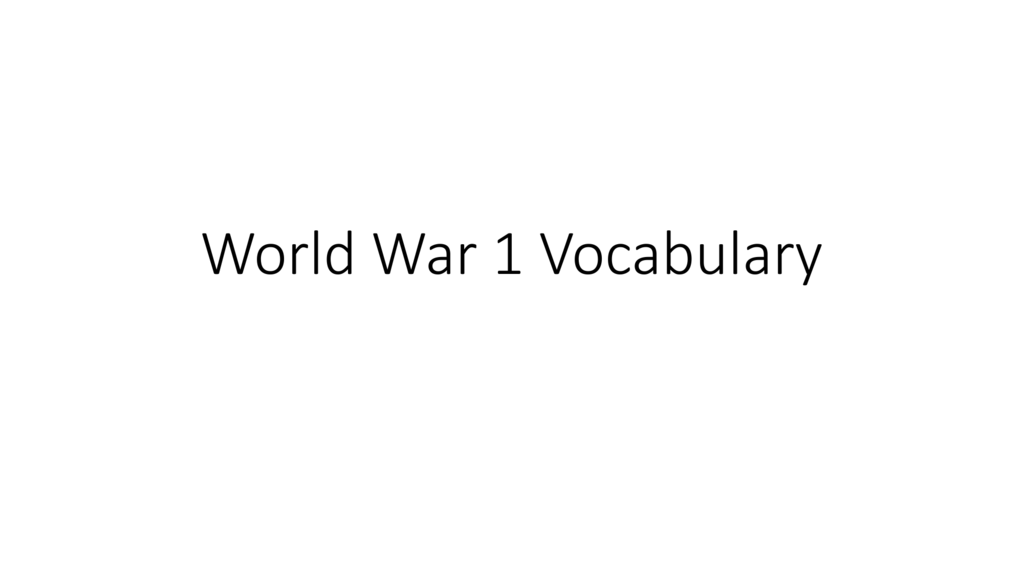 World War 1 Vocabulary
Nationalism
• The belief that your country deserves more success than others.
Militarism
• The building of a strong military to frighten or defeat other countries.
Alliance
• An agreement nations make to support and defend each other.
• The two most important alliances in WW1 were the Allied Powers and
the Central Powers
Trench Warfare
• A style of fighting were soldiers crouched down in the trenches for
protection and fired their weapons from there.
• Sometimes they would try to capture the enemy by crossing the land
between the trenches.
Rations
• When the government sets limits on some of the goods civilians could
have, such as meat.
Propaganda
• Information that is used to shape people's thinking.
Armistice
• An agreement to stop fighting.
Isolationism
• The belief that your country should stay out of world events.