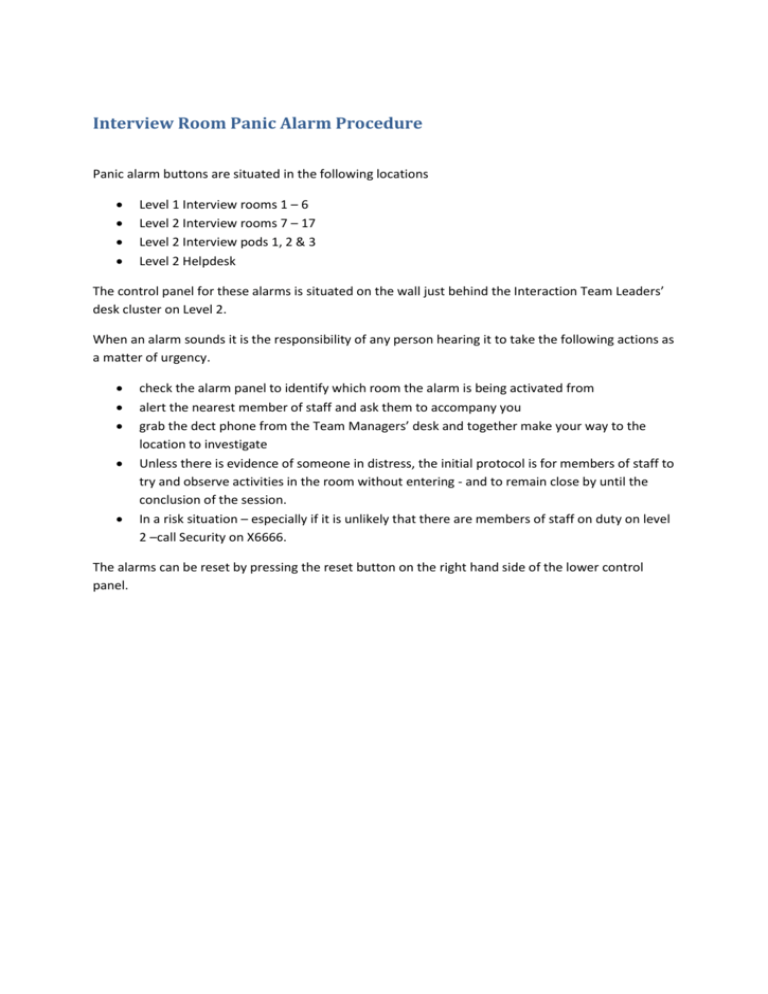 Interview Room Panic Alarm Procedure
Panic alarm buttons are situated in the following locations




Level 1 Interview rooms 1 – 6
Level 2 Interview rooms 7 – 17
Level 2 Interview pods 1, 2 & 3
Level 2 Helpdesk
The control panel for these alarms is situated on the wall just behind the Interaction Team Leaders'
desk cluster on Level 2.
When an alarm sounds it is the responsibility of any person hearing it to take the following actions as
a matter of urgency.





check the alarm panel to identify which room the alarm is being activated from
alert the nearest member of staff and ask them to accompany you
grab the dect phone from the Team Managers' desk and together make your way to the
location to investigate
Unless there is evidence of someone in distress, the initial protocol is for members of staff to
try and observe activities in the room without entering - and to remain close by until the
conclusion of the session.
In a risk situation – especially if it is unlikely that there are members of staff on duty on level
2 –call Security on X6666.
The alarms can be reset by pressing the reset button on the right hand side of the lower control
panel.