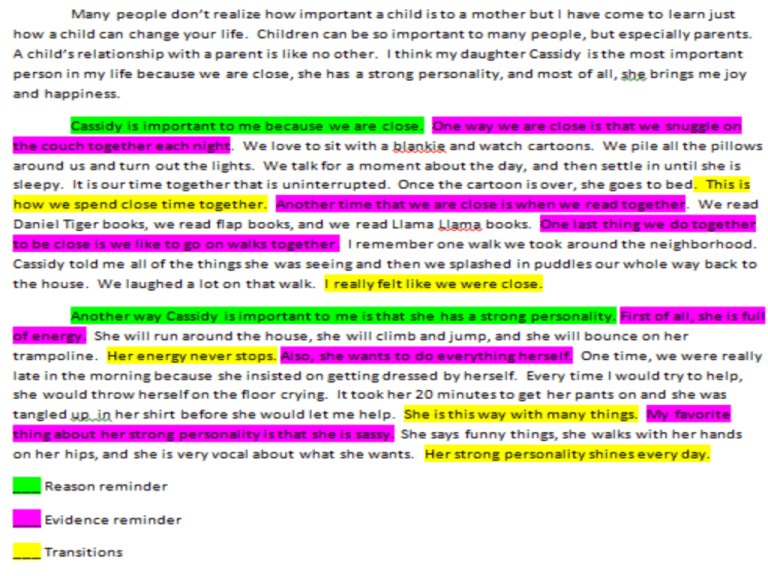 Example reason paragraph
Cassidy is also important to me because she brings me joy and happiness. A
time that she has made me joyful was at bath time. She really likes to lay on her
tummy and pretend she is a scuba diver. She blows bubbles and puts her head under
water. She also likes to have LOTS of bubbles. She plays and plays and never wants to
get out. She always asks for one more minute. It makes me so happy. Also, she
makes me happy at the grocery store. At the store she sits in the front of the cart and
tells me what to grab, at the store she likes to push the cart, and at the store she likes
to pick out a treat at the end. It makes the chore of grocery shopping more joyful.
Lastly, she loves to play all the time. Any time I am tired or not full of energy, she
comes and asks me "what's wrong" She will grab my hand and pull at me to come
play with her. It doesn't matter what we are playing, as long as I will do it with her.
She always makes me happy with her happy spirit.