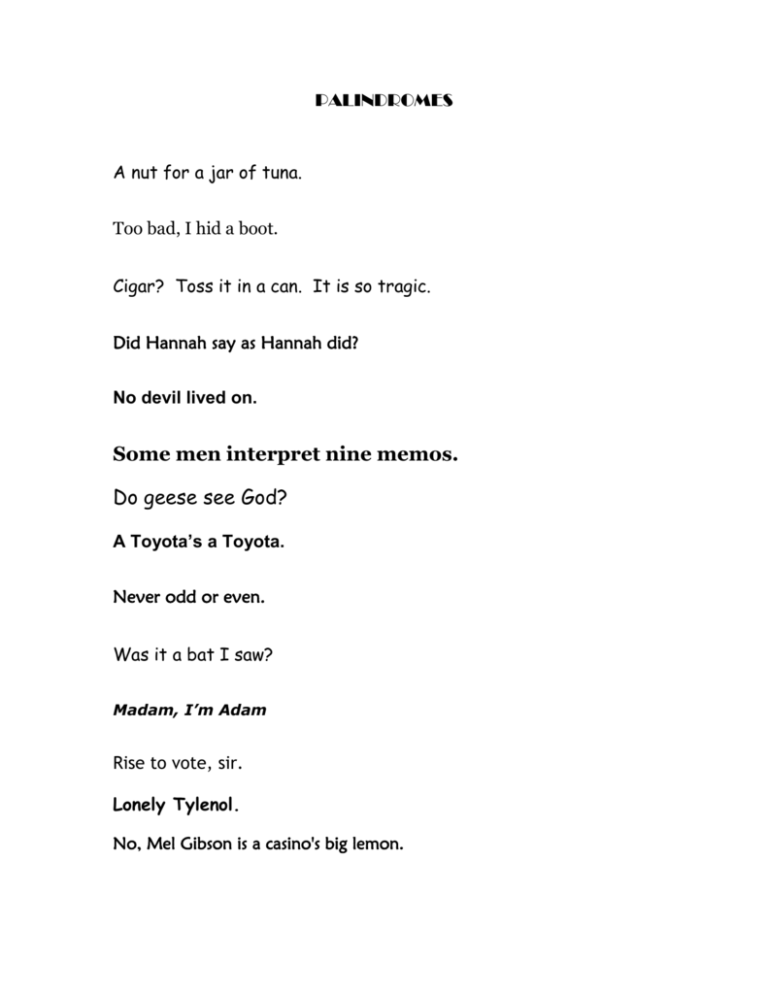 PALINDROMES
A nut for a jar of tuna.
Too bad, I hid a boot.
Cigar? Toss it in a can. It is so tragic.
Did Hannah say as Hannah did?
No devil lived on.
Some men interpret nine memos.
Do geese see God?
A Toyota's a Toyota.
Never odd or even.
Was it a bat I saw?
Madam, I'm Adam
Rise to vote, sir.
Lonely Tylenol.
No, Mel Gibson is a casino's big lemon.