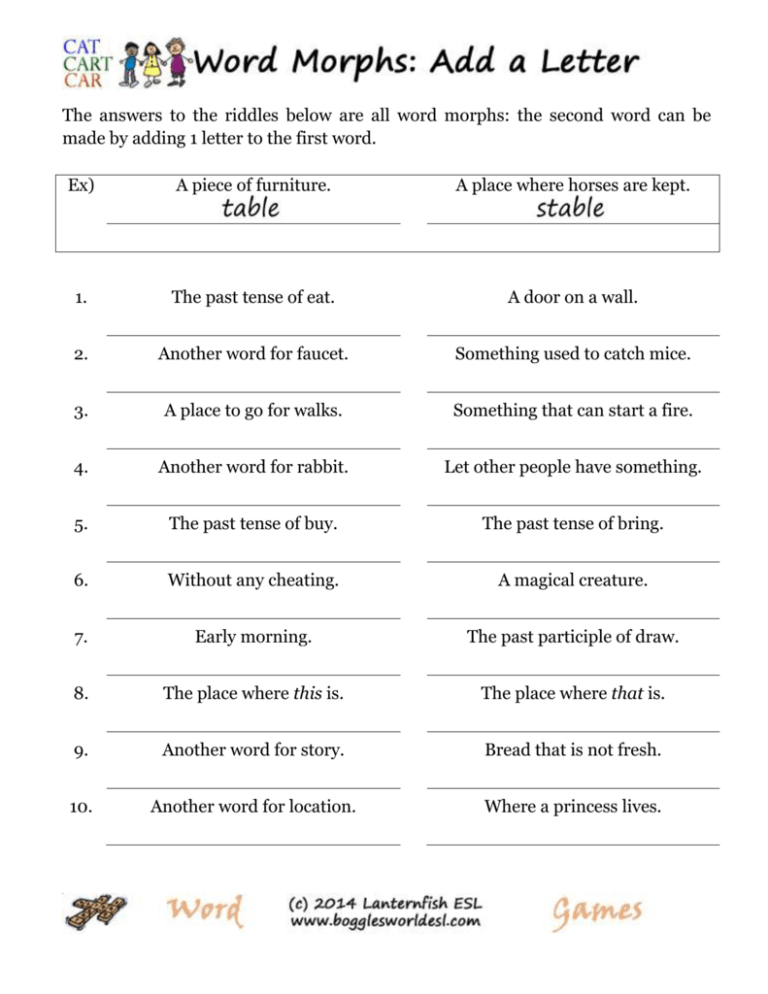 The answers to the riddles below are all word morphs: the second word can be
made by adding 1 letter to the first word.
Ex)
A piece of furniture.
A place where horses are kept.
1.
The past tense of eat.
A door on a wall.
2.
Another word for faucet.
Something used to catch mice.
3.
A place to go for walks.
Something that can start a fire.
4.
Another word for rabbit.
Let other people have something.
5.
The past tense of buy.
The past tense of bring.
6.
Without any cheating.
A magical creature.
7.
Early morning.
The past participle of draw.
8.
The place where this is.
The place where that is.
9.
Another word for story.
Bread that is not fresh.
10.
Another word for location.
Where a princess lives.
Answer key:
1. ate/gate 2.tap/trap 3.park/spark 4.hare/share 5.bought/brought 6.fair/fairy 7.dawn/drawn 8.here/there
9.tale/stale 10.place/palace.