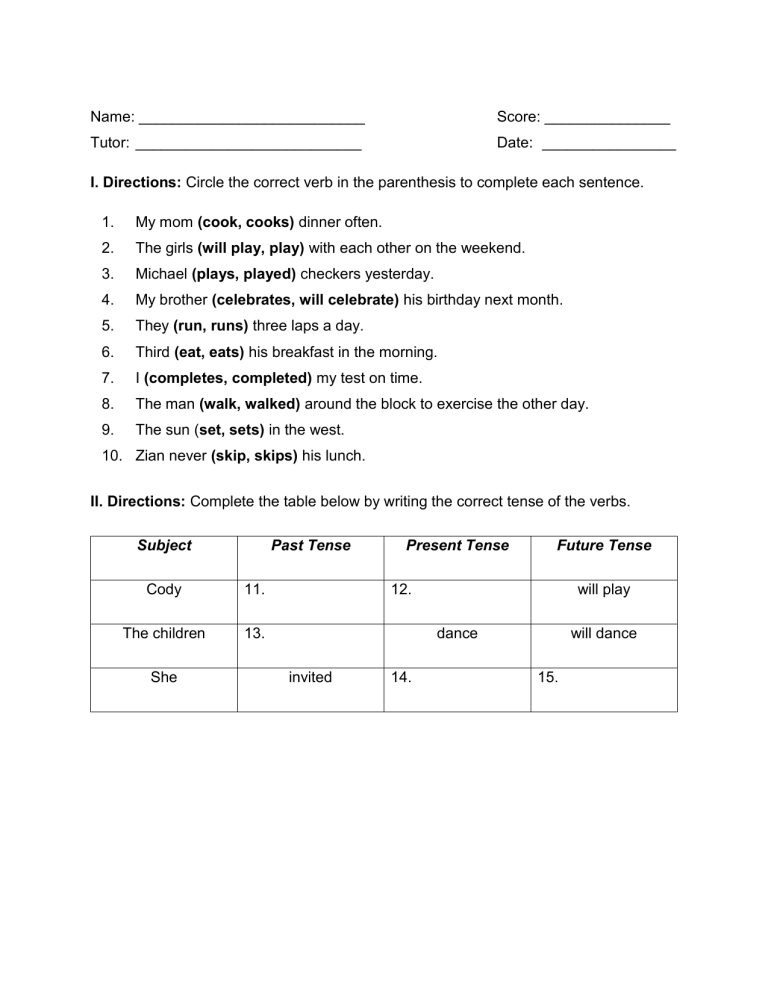 Name: ___________________________
Score: _______________
Tutor: ___________________________
Date: ________________
I. Directions: Circle the correct verb in the parenthesis to complete each sentence.
1.
My mom (cook, cooks) dinner often.
2.
The girls (will play, play) with each other on the weekend.
3.
Michael (plays, played) checkers yesterday.
4.
My brother (celebrates, will celebrate) his birthday next month.
5.
They (run, runs) three laps a day.
6.
Third (eat, eats) his breakfast in the morning.
7.
I (completes, completed) my test on time.
8.
The man (walk, walked) around the block to exercise the other day.
9.
The sun (set, sets) in the west.
10. Zian never (skip, skips) his lunch.
II. Directions: Complete the table below by writing the correct tense of the verbs.
Subject
Past Tense
Cody
11.
The children
13.
She
Present Tense
Future Tense
12.
will play
dance
invited
14.
will dance
15.