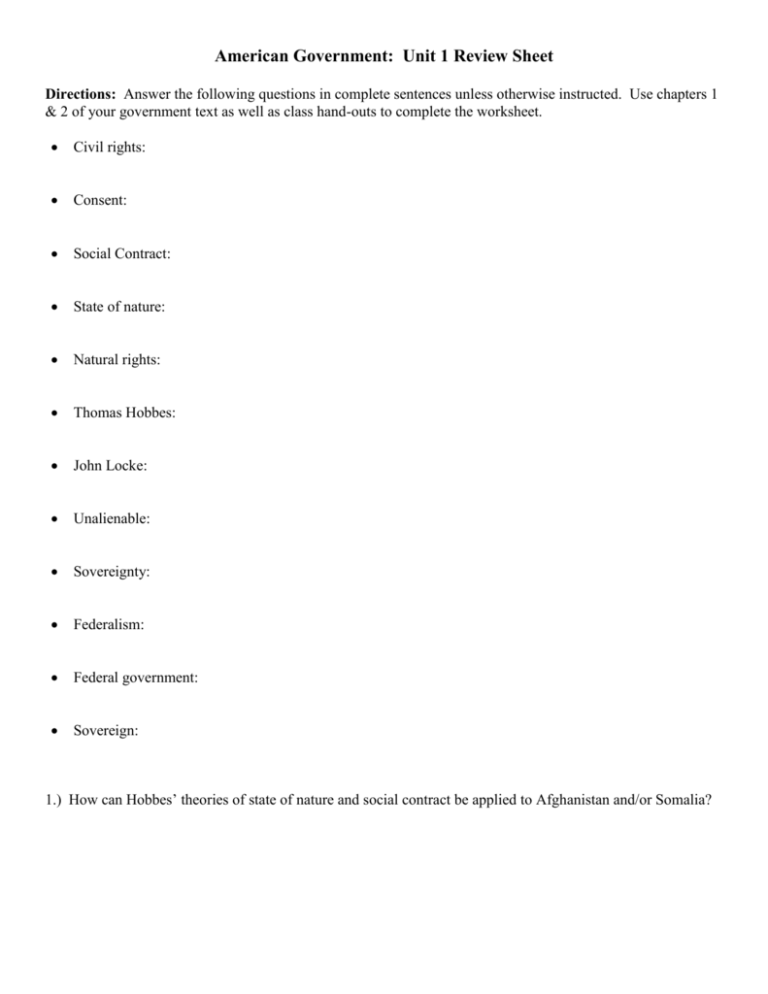 American Government: Unit 1 Review Sheet
Directions: Answer the following questions in complete sentences unless otherwise instructed. Use chapters 1
& 2 of your government text as well as class hand-outs to complete the worksheet.

Civil rights:

Consent:

Social Contract:

State of nature:

Natural rights:

Thomas Hobbes:

John Locke:

Unalienable:

Sovereignty:

Federalism:

Federal government:

Sovereign:
1.) How can Hobbes' theories of state of nature and social contract be applied to Afghanistan and/or Somalia?
2.) Explain the difference between direct democracy and representative democracy. Identify which of these
forms of democracy the United States uses.
3.) Describe how presidential democracy protects the freedom of citizens.
4.) Define the following terms:
 Monarchy:

Dictatorship:

Totalitarianism:

Oligarchy:

Autocracy:
5.) What did the Second Continental Congress do?
6.) Identify 5 actions of King George III that led colonists to declare independence from Great Britain.