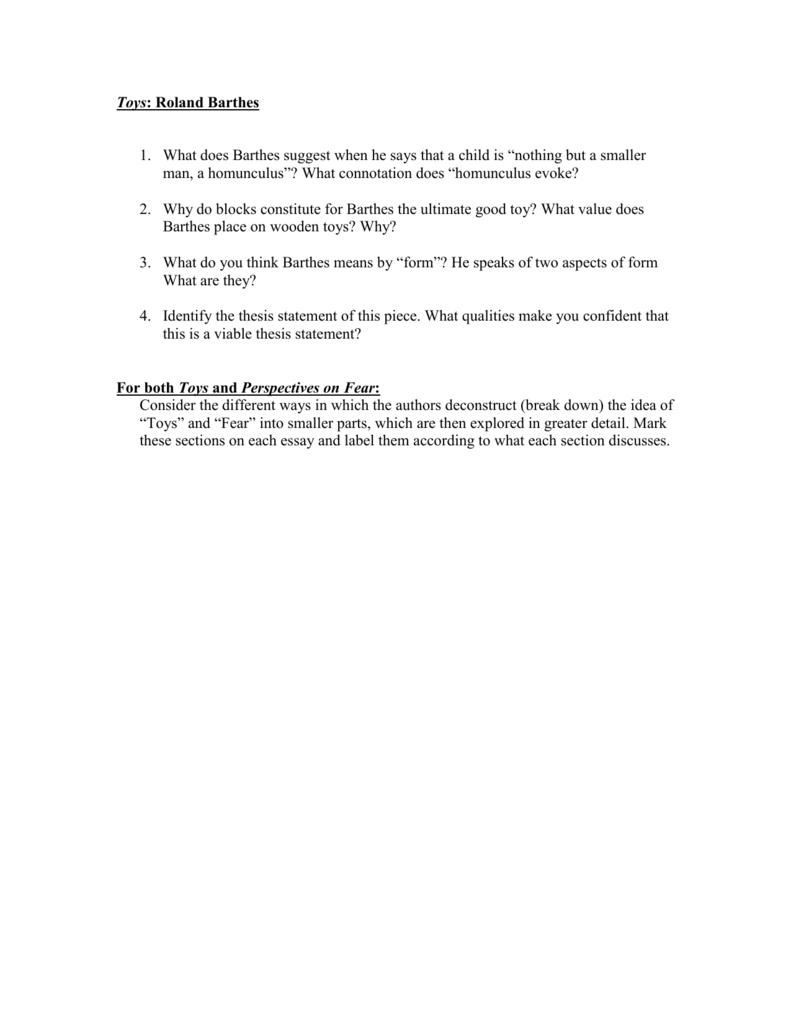 Toys: Roland Barthes
1. What does Barthes suggest when he says that a child is "nothing but a smaller
man, a homunculus"? What connotation does "homunculus evoke?
2. Why do blocks constitute for Barthes the ultimate good toy? What value does
Barthes place on wooden toys? Why?
3. What do you think Barthes means by "form"? He speaks of two aspects of form
What are they?
4. Identify the thesis statement of this piece. What qualities make you confident that
this is a viable thesis statement?
For both Toys and Perspectives on Fear:
Consider the different ways in which the authors deconstruct (break down) the idea of
"Toys" and "Fear" into smaller parts, which are then explored in greater detail. Mark
these sections on each essay and label them according to what each section discusses.