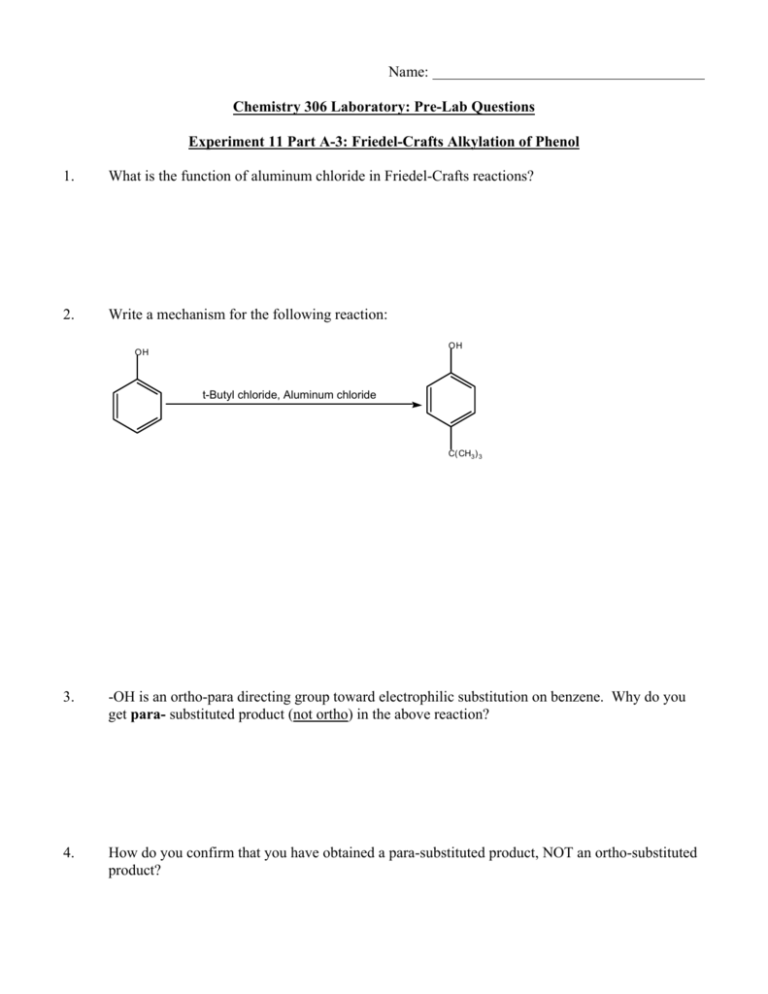 Name:
Chemistry 306 Laboratory: Pre-Lab Questions
Experiment 11 Part A-3: Friedel-Crafts Alkylation of Phenol
1.
What is the function of aluminum chloride in Friedel-Crafts reactions?
2.
Write a mechanism for the following reaction:
OH
OH
t-Butyl chloride, Aluminum chloride
C(CH3 ) 3
3.
-OH is an ortho-para directing group toward electrophilic substitution on benzene. Why do you
get para- substituted product (not ortho) in the above reaction?
4.
How do you confirm that you have obtained a para-substituted product, NOT an ortho-substituted
product?