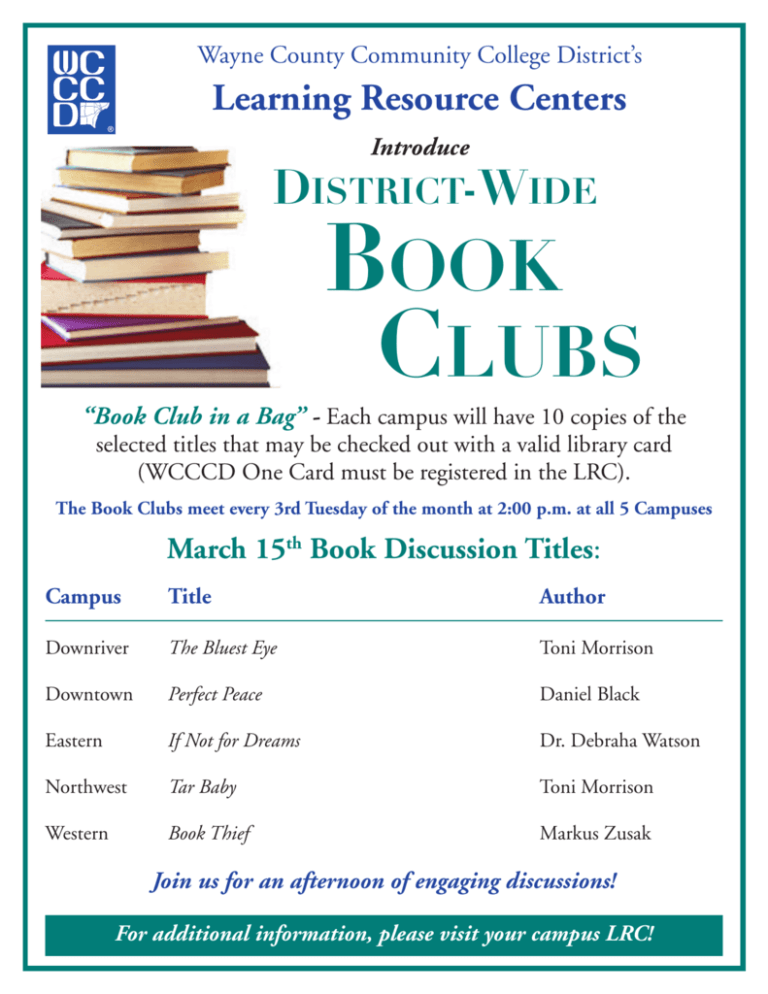 Wayne County Community College District's
Learning Resource Centers
Introduce
DISTRICT-WIDE
BOOK
CLUBS
"Book Club in a Bag" - Each campus will have 10 copies of the
selected titles that may be checked out with a valid library card
(WCCCD One Card must be registered in the LRC).
The Book Clubs meet every 3rd Tuesday of the month at 2:00 p.m. at all 5 Campuses
March 15th Book Discussion Titles:
Campus
Title
Author
Downriver
The Bluest Eye
Toni Morrison
Downtown
Perfect Peace
Daniel Black
Eastern
If Not for Dreams
Dr. Debraha Watson
Northwest
Tar Baby
Toni Morrison
Western
Book Thief
Markus Zusak
Join us for an afternoon of engaging discussions!
For additional information, please visit your campus LRC!